Sept. 8, 2018 – Washington Co., WI – There was a nice tribute to wrap up the work week on Friday as officials from Washington County dedicated the old Schmidt Road and renamed it John M. Schmitt Memorial Drive.
The honor was in recognition of Washington County Sheriff's Deputy John "Spike" Schmitt who died in the line of duty Sept. 7, 1998.
Guests were welcomed Friday afternoon in the parking lot just east of the Justice Center. The West Bend Fire Department was on hand to unfurl a giant flag that hung from the hook and ladder above the crowd.
Close to 100 people were on hand for the event including Schmitt's parents, Roger "Butch and Cathy, who said they learned about the tribute earlier in the week. "He already has a memorial bench on the Eisenbahn State Trail," said Cathy. "To have him memorialized by naming a street … that's just wonderful."
Aside from the Schmitt family there were representatives from the Washington County Sheriff's Department, West Bend Police Department, West Bend Fire Department, state representatives and local officials.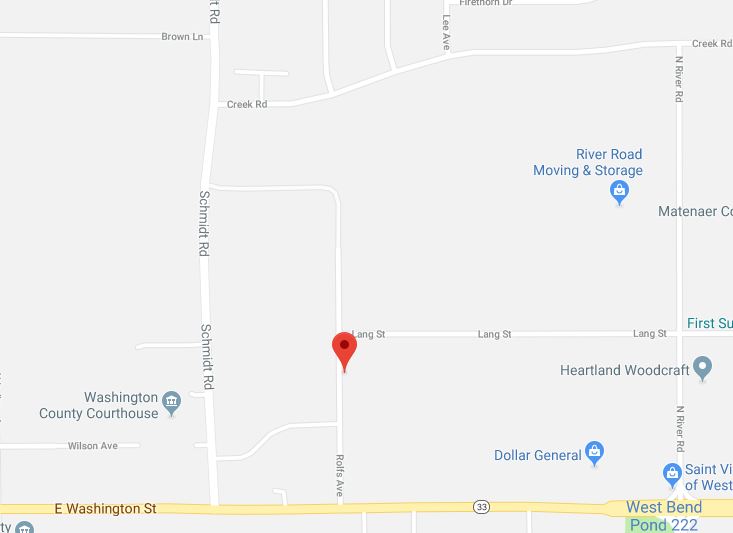 Schmidt Road is now closed off to the east of Highway 33. Motorists who want to travel north must now go another block east to Rolfs Avenue and that will connect to Schmidt Road or motorists can head north on River Road to Creek Drive and then west and that too will hook up with Schmidt Road.