VIDEO | Remembering John Brady and his 1 point on the 1941 UW basketball team
Sept. 26, 2018 – West Bend, WI – In April 2015 a story ran in Around the Bend with John Brady who was 92 years old at the time; the interview with Brady was conducted because of his ties with the UW basketball team as the Wisconsin Badgers were advancing in the NCAA tournament.
Brady of West Bend played on UW's freshman team during the 1940-41 season.
It was the year the varsity team won the national championship under coach Bud Foster. Brady attended a UW game this season (2015) where he was recognized for his 1-point contribution as a Badger.
Local NCAA fans with ties to Badgers
There are a couple of local Wisconsin Badger fans with interesting stories tied to the team's appearance in the NCAA championship game this week.
John Brady, 92, of West Bend played for the UW in 1941. Brady is a resident at Cedar Ridge. "I was on the freshman team and two years later when the war started coach Bud Foster needed bodies so he talked me into coming back out."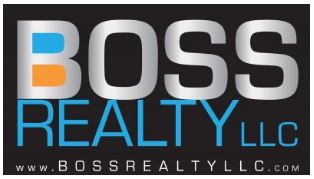 Brady recalled the team play Minnesota at the UW Field House. "I was a guard, I stole the ball and thought I'd make an easy layup but some guy hit me from behind and knocked me into the third row of the bleachers." Brady made one free throw. "I had a one-point athletic career the night before I left for the Navy," he said. "The UW made a big deal of that at the Kohl Center this year."
Another local Badger alum traveled quite a ways with his family to attend Monday's game in Philadelphia. Scott Burch is a 1994 graduate of West Bend East High School and a 1999 graduate from the UW. Burch was headed to work on Easter Sunday and never dreamed he'd be watching the Badgers play Duke in the NCAA championship. "My wife arranged it all and when I got home we flew to Philadelphia with the kids," he said.
Burch has three boys; his wife is seven months pregnant. Their flight took 23 hours because they flew in from their home in Saudi Arabia. "My husband never does anything for himself," said Jennifer Burch. "He's always taking care of us, so I said we're going and his boss understood and we left that night at 10:30 p.m."  Burch had everything he needed, except tickets for the game. "StubHub is blocked in Saudi – but we got them once we landed in Philly," he said about securing the tickets eight hours before the game.
Burch attended the game with his two oldest boys, Zachary, 8, and Benjamin, 6. "It was worth it," said Burch. "Even though they lost, it was worth it."
John Brady died this week. He was 95. Click HERE to read his obituary.