VIDEO | Flags ordered lowed to half-staff in honor of George H. W. Bush
Dec. 1, 2018 – Allenton, WI – Governor Scott Walker has issued Executive Order #315, lowering the flags in honor of former President George H.W. Bush.
In accordance with the Order, please ensure that the flag of the United States and the flag of the State of Wisconsin are flown at half-staff at all state facilities beginning immediately and ending at sunset on December 30, 2018.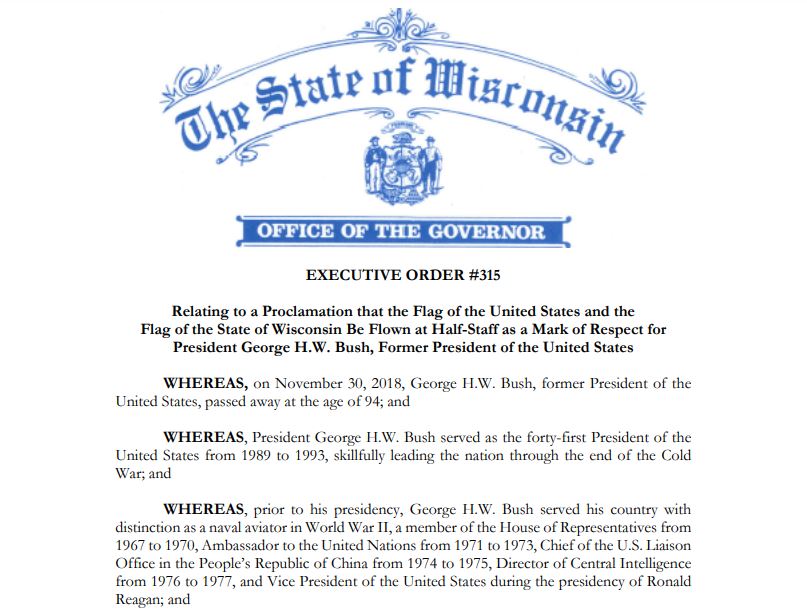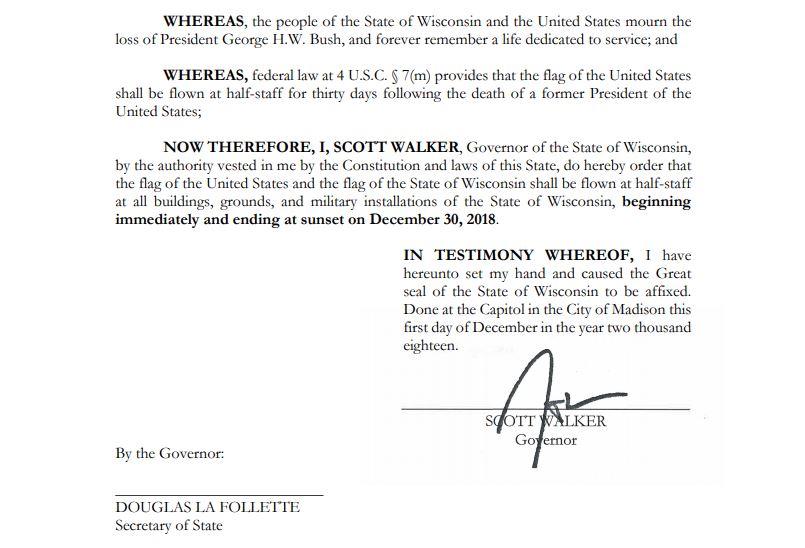 The video above is courtesy Kurt H. – I converted my VHS tapes to digital a couple of years ago, this was one of the more interesting segments. President Bush campaigned for a second term and came through Allenton, WI.