Oct. 21, 2017 – West Bend, WI – Volunteers will gather at Regner Park in West Bend today to help with setup for Enchantment in the Park. Several organizers will start at 8 a.m. with a good number showing up at 10 a.m.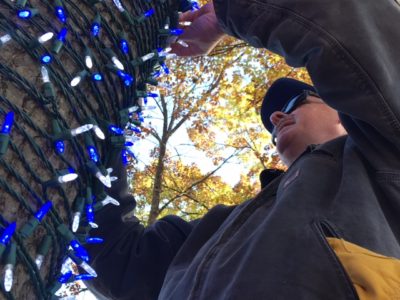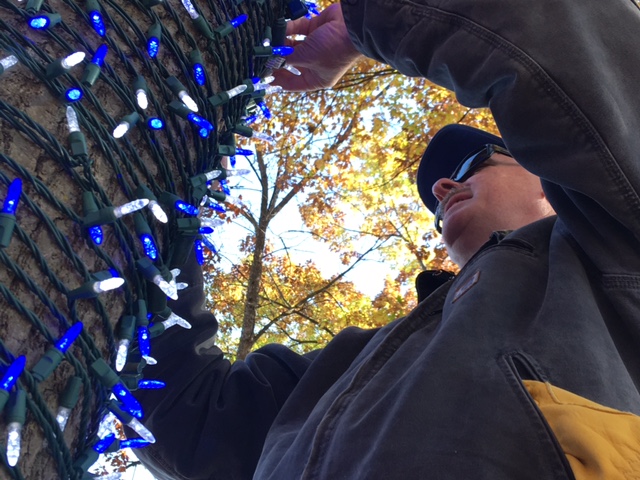 Students from Interact will be putting up all the white lights at the front entrance. Members of West Bend Sunrise Rotary will be decorating the Silver Lining Stage and the Strachota bandstand.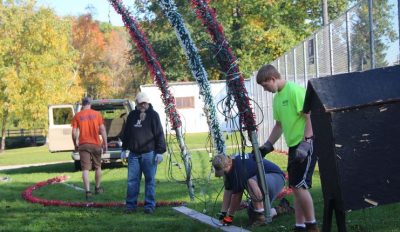 Friends of Parks will be decorating the entertainment building and a new group from the West Bend High School along with the Snowboard Club  will be putting up all new items, the motorcycle display, new arches, decorative presents and the mega tree.
Lunch will be served.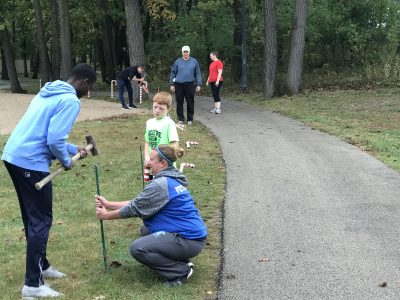 On Friday the Sunrise Rotary put up the community tree and perched Santa on the beach house.