April 22, 2022 – Hartford, WI – A sunny day with temps in the 60's help set the stage for a ribbon cutting outside the new Horizon Outfitters, 28 Jackson Street, in Hartford, WI.
Robert Ott and his wife Elizabeth opened the shop in downtown Hartford a couple weeks ago. The transplants from California have a passion for the outdoors and are hoping to lead the charge encouraging people to explore the local Ice Age Trail, Pike Lake State Park and the Mill Pond.
Horizon Outfitters has survival and camping gear, hiking equipment, inflatable kayaks, camping supplies and much more.
Click HERE to read more about Horizon Outfitters in Hartford, WI and its mission.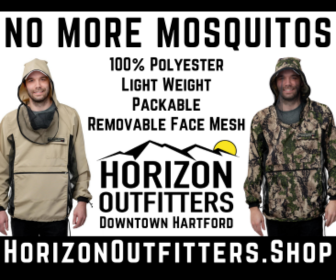 Check out the prepackaged food and freeze-dried food selections along with quality gear for summer adventures.
A grand opening is slated for Saturday, April 30, 2022.