West Bend, WI – The Town of Polk says Rides & Reins Therapeutic Riding Center on Arthur Road needs to have a handicap accessible bathroom.
There's a fundraiser starting at 4 p.m. on Thursday, Sept. 7 as Texas Roadhouse, 800 W. Paradise Drive in West Bend, will donate 10% of your total food purchase to Rides & Reins to help finance the facility.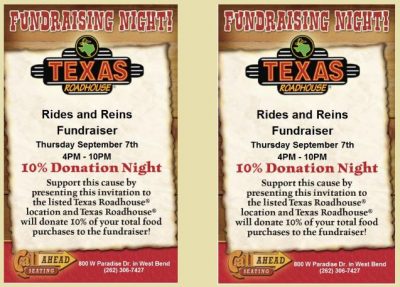 There's another fundraiser Saturday, Oct. 21 from 11 – 4 p.m.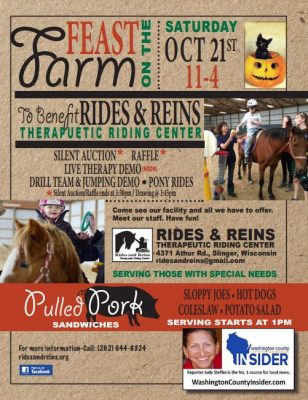 Rides & Reins Therapeutic Equestrian Center, Inc  is a non-profit 501(c)(3) organization serving the Washington County Community Area for over 15 years. Rides & Reins is  located on 45 acres near Slinger.
The goal of the equestrian center is to provide physically, developmentally, and emotionally challenged individuals an opportunity for emotional and physical growth through horsemanship.