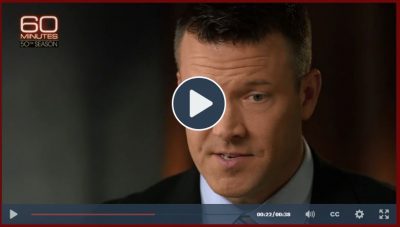 Feb. 11, 2018 – West Bend, WI – There will be a familiar face on national TV tonight (Sunday, Feb. 11) as Tim Schmidt, president and founder of the U.S. Concealed Carry Association, is featured on 60 Minutes.
The show, according to cbsnews.com focuses on legislation moving through Congress that would allow "state-issued concealed carry permits to be recognized nationwide."
Schmidt was interviewed by reporter Steve Kroft.  Click HERE to watch a preview.  The show airs Sunday at 6 p.m.
Click HERE to learn more about USCCA and Delta Defense.