VIDEO | What to look for at tonight's Animal Livestock Auction at the Washington County Fair
July 26, 2018 – Town of Polk, WI – The 49th annual Washington County Fair Junior Livestock Auction is tonight, Thursday, July 26.
The auction gets underway at 6 p.m. in the Farm Progress Arena. Members of 4-H and FFA from across Washington County will be showing their animals and looking for top dollar.
Steve Janz is the superintendent of the Beef Barn at the Fair and his daughter Isabell will be showing a 3,100-pound steer. Janz gives us a brief explaination of what judges will be looking for.
Click HERE to see what's on tap Thursday at the Washington County Fair.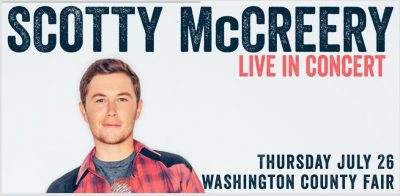 Tickets are still available to see Scotty McCreery live in concert at the Washington County Fair. Click HERE for details.