Vietnam veteran Edward Patoka of Hartford on April Honor Flight | By Samantha Sali
March 12, 2019 – Hartford, WI – Vietnam War veteran Edward Patoka, 80, of Hartford is heading to Washington D.C. on the April 6 Stars and Stripes Honor Flight.
Born in Milwaukee on February 8, 1939, Patoka was drafted in 1962 at the age of 22.
Once drafted, Patoka was sent to Fort Leonard Wood, Missouri for Basic Training. From there, he was sent to Heavy Equipment Operator School and was shipped to Vassimcourt, France in June 1962.
"I was with the P Company, 97 Engineers and when I got to my outfit, they said us heavy equipment operators were a dime a dozen," Patoka said. "They asked me what I did as a civilian and I told them I worked in an office. They asked if I could type and when I told them I learned to type in high school, they told me I was their new company clerk."
One of the most memorable days in service for Patoka was Nov. 22, 1963. "It was the day President Kennedy was shot and a French man is the one who told me," he said.
Patoka served in France until December 31, 1963 and came home on inactive duty for four years. "When I got home, I went right back to work and got in trouble because they thought I was on vacation. Everyone only ever asked me how my vacation was and the only people who ever told me, "Welcome Home," were my family."
Patoka switched careers and became a letter carrier for the U.S. Postal Service until he retired in 1992. He moved to Hartford in 1995 with his wife, Patricia, whom he married two years before being drafted. The couple had two adopted children, Elizabeth and John.
Their son John passed away in 2012. "He had medical issues and it was very sad and difficult. You never think as a parent you'd have to bury a child," said Patoka. 
"I'm still very busy. I work at Lincoln School three days a week, working with kindergarteners to 3rd grade. I love it and I have no intentions of giving it up. They read to me and I help them learn how to tell time or about money, whatever the teachers ask of me. The kids at the school call me Mr. Ed and come up to me, thanking me. They are proud of what I did and ask me things about the service. One kid asked me if I ever shot someone. I said no, and that's never something that you'd want to do."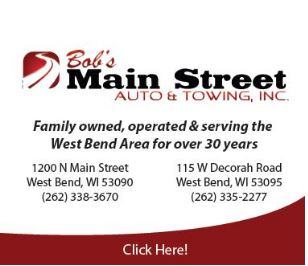 Patoka said he's looking forward to seeing the memorials and sharing the moments with the other veterans on the flight.
His son-in-law, Paul, will be his guardian on the Stars and Stripes Honor Flight, "He's served in the Marines and he's never been to Washington D.C. I thought this was a good guy to go with because I like him as a son-in-law, he's a great guy, and he served four years. It will do him good to get away and see everything," Patoka said.
Patoka admitted he waited quite a few years to sign up for the Honor Flight because he wanted to give other veterans a chance to go first, "I was an in-betweener, I served during the Vietnam War, but wasn't actually there. My buddy told me I did what I had to do, so yeah, I guess I'm proud to have served. I might have not done much, but I did what I had to do."