West Bend, WI – The West Bend West JV2 volleyball team was victorious in all three sets against the Hartford Orioles even though the Spartans were without its starting players.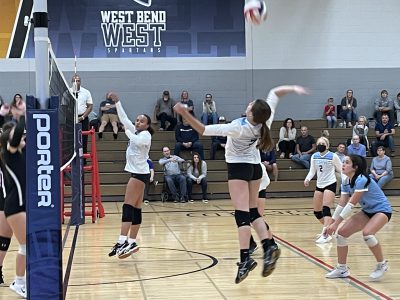 So far the Spartans JV2 remains undefeated in all of its conference games. The first set was extremely intense, but the WBW JV2 team overcame hardships and topped Hartford.
Afterwards, in the second set, the Hartford Orioles were blown away by the all around skills of the WBW team.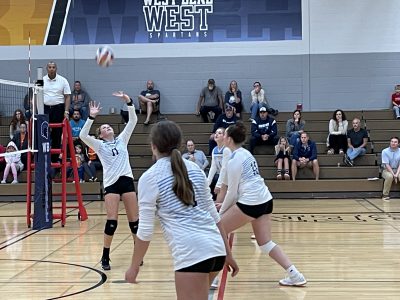 Finally, during the last set, it was another close game, but in the end the JV2 team was successful in beating Hartford. The scores were 25-21, 25-15, and 25-21.
About the Author: Alli Gunville is a freshman and a middle hitter on the West Spartans JV2 volleyball team. Avah Banks is a 14-year-old freshman who plays middle hitter for the WBW JV2 team.