Walk United | By Jennifer Thieme
Washington Co., WI – Washington County school principals from Hartford, Kewaskum, Slinger, and West Bend have teamed up with the United Way to bring a unique event to the community: Walk United.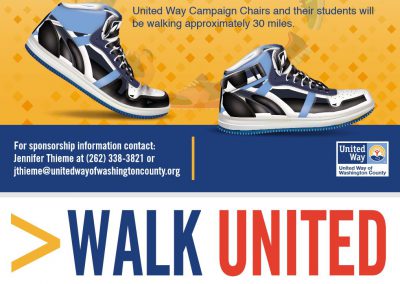 This county-wide collective walk will begin in Hartford and Kewaskum, parade through Slinger and West Bend, and unite for a closing celebration at the Washington County Fair Park.
Each principal, along with their students, will walk to raise awareness and funds for critical issues such as homelessness, hunger, and mental illness faced by many across Washington County.
Click HERE for more information.