Washington Co. Sheriff looks into weapons complaint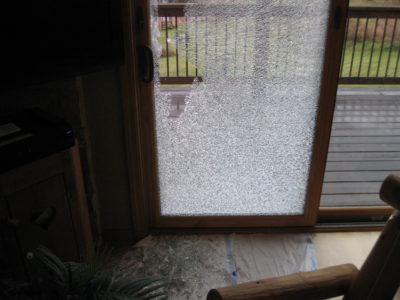 Nov. 29, 2016 – Town of Trenton, WI – The Washington County Sheriff's Office is investigating a weapons complaint that occurred Saturday, Nov. 26 during the afternoon hours at a residence in the Town of Trenton.
The homeowner reported a bullet struck her patio door.  The investigating deputy discovered the bullet entered the sliding glass door and continued diagonally across a sun room and struck a closet door.  The bullet then penetrated the closet door and embedded into the drywall inside the closet.
The bullet was recovered inside the drywall. No one was injured, and it is not known as of this typing if the home was occupied at the time of the incident.
The case remains under active investigation.
On a side note: One of the basic rules of safe firearm handling is to be sure of your target and what is beyond it.  This fundamental rule is taught at every hunter safety course with the intent to instill the knowledge and skills to be a responsible and safe hunter.  Although this case only resulted in property damage, it could have had tragic consequences.  When in doubt; don't shoot.