Washington Co. Sheriff said registered sex offender will live by children's play area at Sandy Knoll Park in Town of Trenton
July 17, 2019 – Town of Trenton, WI – The Washington County Sheriff's Department is issuing more information regarding a registered sex offender who will be released and living at a home next to the kid's playground at Sandy Knoll Park.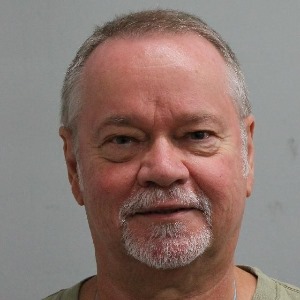 Below is the release distributed to neighbors this week on Wallace Lake Road and Trenton Road. Click HERE for more details on Kenneth Crass and read about how neighbors feel about having a convicted sex offender in the area.
Clare Hendricks from the State Department of Corrections offered a bit of insight on how Crass will be monitored once he is released.
Our top priority as the Department of Corrections is to ensure the safety of the public while assisting those in our care. We encourage anyone that suspects an individual is not complying with their rules of supervision or is acting unlawfully to reach out to local law enforcement and the Division of Community Corrections.

Mr. Crass is expected to be released from prison on 7/23/19 and will be living in Trenton, WI. He is required to meet with his probation officer every week. He will be on GPS monitoring and will not allowed in any parks next to or near his residence.

Mr. Crass is required to register with the Wisconsin Sex Offender Registry. He is on standard sex offender community supervision rules including he may not have unsupervised contact with minors, may not enter taverns, bars and liquor stores, may not use an alias, and may not have contact with previous victims.