Washington Co. Sheriffs looking for girl who fled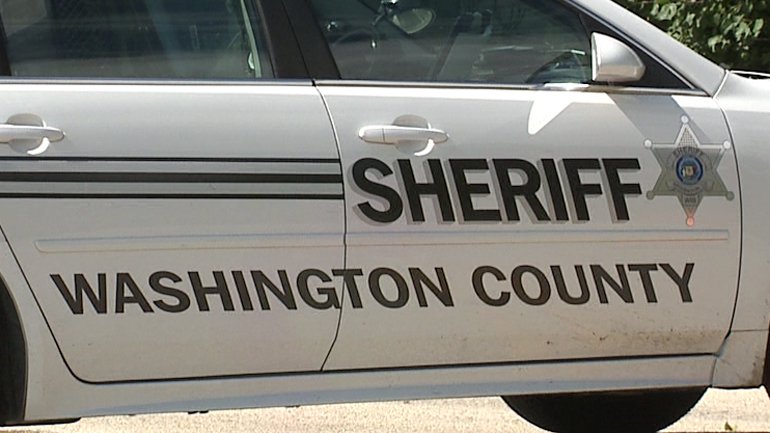 Traffic Stop/Weapons:
A Washington County Sheriff's deputy on patrol observed a signal light violation at the intersection of US 45 and Cty Tk H on Tuesday evening at 10:28 p.m.  As the deputy initiates a traffic stop, the driver abruptly pulls into a driveway in the 3400 block of Cty Tk H and one of the passengers flees the scene on foot.  The driver and one other occupant stay behind.  The driver is identified as an 18-year-old Byron man and the female passenger is identified as a 17-year-old Fond du Lac juvenile.
Law enforcement learned the driver is on extended supervision for armed robbery and the passenger that fled the scene likely had multiple outstanding warrants with violent tendencies.  A gun was also located inside the vehicle. The driver was taken into custody for probation violations and will also receive citations for obstructing an officer, failure to obey signal, operate vehicle without license and alcohol related violations.   Additional follow-up is continuing related to any weapons charges.  Attempts to locate the passenger that fled were unsuccessful that evening, but efforts continue.
3rd Offense OWI 2900 block Western Ave:
On Tuesday at 8:59 a.m. a 52-year-old Town of Polk man was stopped for speeding on Cty Tk P.  Upon the Washington County Sheriff's deputy making contact with the driver, the deputy noted several signs of intoxication on the driver including the strong odor of intoxicants and heavily slurred speech.  A preliminary breath test had a reported value of .259.  He was arrested for operating while intoxicated 3rd offense and in currently being held in custody at the Washington County Jail on $850 cash bond.