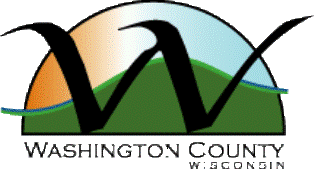 Worker's Compensation Meeting –  On Monday, Staff met to review our self-insured Worker's Compensation fund, including the upcoming departmental distribution and associated rates. This fund is in excellent fiscal health, with a very healthy fund balance (savings account).  I am pleased to report that we will be recommending a decrease in rates for 2017, as well as a redistribution of costs to more accurately reflect those departments which frequently tap into this fund.  More information will be forthcoming at a future Administrative Committee meeting.
Human Services Dept. Ride Along – In my continued effort to see firsthand the work that our Team does, on Tuesday I had the chance to do a ride along with Kristin Selear, one of our Senior Social Workers in our Juvenile Justice program.  This ride along consisted of a home visit, which exhibited the excellent partnerships which our case workers build with families to produce better outcomes.  Special thanks to Kristin and Sandy Hoefert for making this experience possible, and to the Juvenile Justice Team for their incredible work each and every day!
EDWC Business Development Committee – As a member of the Economic Development Washington County (EDWC) Board I have been assigned to this committee.  One of our major initiatives is to cultivate the private partners of the "public-private partnership." To this end it is our goal to help maximize investment by local businesses who share our focus to grow a prosperous Washington County economy.  If your business, or one you might have a relationship with, might be interested in growing Washington County's economy, please feel free to reach out to me to find out how you might become a partner.
Reliever Route Public Hearing – This week, I had several meetings regarding the STH 60 Reliever Route.  First of all, with our partners at EDWC and Hartford Area Development Corporation (HADC) we are working to put together some helpful data to measure the potential economic impact of such a project. In addition, the public information meeting in the Town of Hartford on Wednesday night was very well attended and we look forward to receiving the summary from SEWRPC in the coming weeks. We continue to be on track to have deliberative information for the Public Works committee in August or September.
Boards and Committees Interest Form – We created an interest form for citizens that are looking to get involved in County government.  We currently have two citizen vacancies and plan to use this tool to help fill current and future vacancies in a timely manner. If you know anyone who might be interested in serving on either our Human Services Committee or our Civil Service Commission, please have them check out the following link: http://www.co.washington.wi.us/inner.iml?mdl=news.mdl&ID=208  Thank you to our Administrative Intern, Jack Rettler, for putting this together!
Priority Based Budgeting Update – Department heads are actively working on responses to programs that were identified during the process as Quartile 4 and non-mandated programs.  Some programs will be identified for further discussion by standing committees in July.
Human Services Department – Congratulations to the Children & Families Division of HSD on receiving a $100 donation from Badger Middle School in recognition by the students for the "phenomenal things you do in our community"!