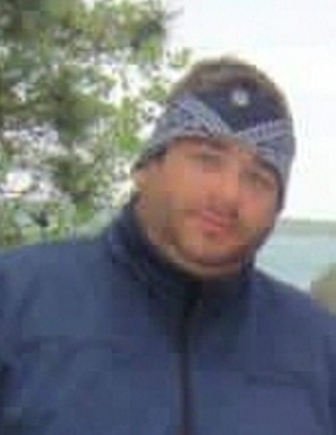 Patrick James Driscoll found peace on Saturday, July 2, 2016 at the age of 45 years. Beloved son of Karen and Gerald Driscoll. Father of Liam Driscoll, and loving friend of Liam's mother, Sonya Angeles. Brother of Maureen (Blaine) Gibson, Margaret (Michael) Schommer, Kathryn (Patrick) O'Connell, Gerald (Lisa) Driscoll Jr., and Patti (Mark) Kornetzke. Further survived by his nieces and nephews, George, Brian, Emily, Brennan, John, Sam, Lauren, Ryan, Zach, Matthew, Willy, Brady, Tess and Evelyn.
Patrick was a free spirit who lived simply. At any time, most of his earthly possessions fit into a couple of backpacks or duffle bags. Despite this, Patrick gave a great deal to those he knew and loved and it was given in his own unique way.
Born on St. Patrick's Day, 1971, he was named in honor of Ireland's Patron Saint and all things Irish were woven into the fabric of his life. With his magnetic personality, it was always fun to hear Patrick tell of his latest adventure, never knowing where the gospel truth ended and the blarney started.
He was a talented chef who could create an outstanding meal from whatever you had in your refrigerator, and a skilled tradesman who could repair almost anything. At family gatherings, he was the guy in the backyard throwing a Frisbee or playing soccer with his nieces and nephews.
In the last seven years of his too short life, he became a wonderful father to his son Liam and taught us the most important thing you can pass along to the next generation is love. You can honor his memory by the simple act of making peace with anyone who has wronged you or extending a helping hand to someone who needs it. Patrick, until we meet again, may God hold you in the palm of His hand.
Memorial Mass will be held on Thursday, July 7 at 6:00 PM at St. Francis Borgia Catholic Church at 1375 Covered Bridge Road in Cedarburg. Family will receive friends at the church on Thursday from 4:00 PM – 6:00 PM. Memorials can be made to the Wisconsin Donor Network or the Blood Center of Wisconsin.