Washington County Clean Sweep 2019 Household Hazardous Waste Collection
West Bend, WI – Need to dispose of hazardous waste material? You no longer need to wait for the 'two' one-day Clean Sweep events that have been held in the past. Washington County residents can now utilize the Environmental Services disposal site in Menomonee Falls throughout the year.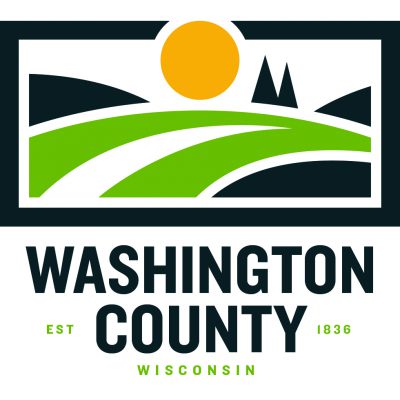 The disposal site will be open to Washington County residents on Monday and Wednesday from 11 am to 6 pm, closed holidays. The Planning and Parks Department partnered with Waukesha County in order to provide a greater cost-effective program and increased accessibility for the disposal of household hazardous waste.
The Household Hazardous Waste Collection is an opportunity for County residents to properly dispose of hazardous waste from their home. Properly disposing of hazardous waste protects our environment and water resources. For the last nine years the Planning and Parks Department has hosted a Full Service Clean Sweep where residents could bring hazardous waste, electronics, appliances, tires and medicines.
"We continually evaluate our programs in order to be as cost effective as possible, disposing of household hazardous waste is expensive" said Paul Sebo, County Conservationist. "Last year the cost to dispose of hazardous waste was approximately $105 per program participant" Sebo said, "Waukesha County averages $70 per participant due in large part with utilizing a permanent collection site."
"Over the years the one complaint we have always heard is that we should offer this program more than just twice a year" continued Sebo, "Right now we are not planning a collection for electronics, appliances or tires."
There are many options available to residents in and around the County to dispose of those items, see the Department's website for a comprehensive guide for recycling and disposal alternatives. Residents should always look to use alternatives to hazardous materials when possible, use up all of a product, and use safe hazardous waste disposal sites as a last alternative.
In order to participant in the Household Hazardous Waste Collection a $20 registration fee is required.
Please note when registering for the program the permit expires 21 days from your date of purchase.
The Household Hazardous Waste Collection disposal site is located at:
Environmental Services, W124N9451 Boundary Road, Menomonee Falls, WI 53051
The disposal site will be open to Washington County residents on Monday and Wednesday from 11 am to 6 pm. Closed holidays. Residents will need to show proof of payment by printing their receipt. No payments will be accepted at the waste disposal site.
The following materials will NOT be
• Facility operators reserve the right to refuse any substance that cannot be disposed. accepted during the Clean Sweeps: latex paint, motor oil, medicines, needles/sharps, radioactive items, smoke detectors, propane tanks and cylinders.
• Participants will be checked against the registration database.
• Drop off materials ONLY during regular operating hours. Closed Holidays.
• Please bring your items in boxes which can be recycled on site.
• Staff will NOT accept an expired receipt.
• NO appliances/white goods, computers, TVs, electronics or tires.
• DO NOT BRING LATEX PAINT.
1. Register and Pay Online at
How to Register for the Household Hazardous Waste Collection?
washcoparks.com;
2. Call 262.335.4808 and leave your name, address and phone number. Program information and registration form will be mailed to you.
Click HERE for more information.