June 5, 2021 – West Bend, WI –  UPDATE – WEST BEND POLICE MEDIA BRIEF Drowning at Regner Park Swimming Pond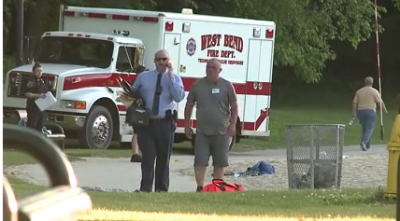 On Saturday, June 5, 2021 an eight-year-old Milwaukee resident was attending a birthday party with a family member at the Regner Park Swimming Pond.
At approximately 5 p.m., the family member notified a lifeguard that she could not locate the boy.
Regner Lifeguards immediately announced the lost child over the public address system, ordered the pond cleared, and began searching the area.
The boy was found unresponsive in the water and brought to shore by a group of citizens. Citizens and lifeguards immediately began CPR.
The first West Bend Police Officers on the scene continued CPR until the West Bend Fire Department arrived.
The boy was transported to Froedtert West Bend Hospital where he was pronounced dead.
The matter remains under investigation.
Regner Park Swimming Pond will be closed to the public on Sunday, June 6, 2021.
Washington County Dive Team has been searching Regner Park Pond in West Bend following a call around 5 p.m. Saturday evening, June 5, 2021 regarding reports of a missing child in the water.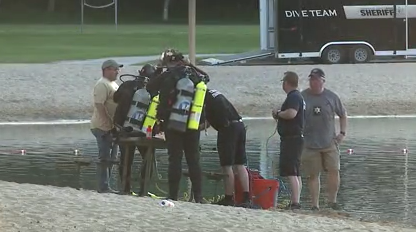 At this point police have not confirmed anything.
The Fire Department said one person has been transported.
Regner Park Pond opened for the season on Friday, June 4, 2021.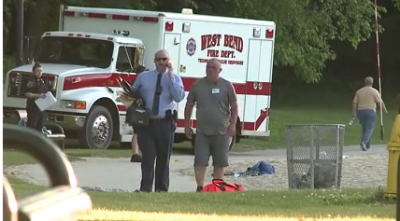 The last time a similar incident occurred at Regner Park was in 2016 when a 6-year-old girl drowned.
According to the City the Regner Park Pond and splash pad will be closed on Sunday, June 6, 2021.
Regner Park Pond has a depth of 15 feet by the diving area. The swimming area ranges in depth from 3 feet to 5 feet.
The Saturday incident at Regner follows in the footsteps of another incident involving police on Thursday night where a music event was shut down and the park evacuated after someone reported finding a pipe bomb. A canine unit and the Milwaukee Bomb Squad were called to the park. Police followed up Friday, June 4 and said a 51-year-old Ozaukee woman may be facing charges. She reportedly was hiding the objects as part of a treasure hunt.
This is a working story and more information will be posted when details become available.
Photos courtesy Fox 6 Milwaukee.