August 1, 2022 – Washington Co., WI – My name is Lydia Gault and I am from St. Lawrence Eager Beavers 4-H Club.  My steer weighed 1,475 pounds and received a top bid of $4.50 a pound.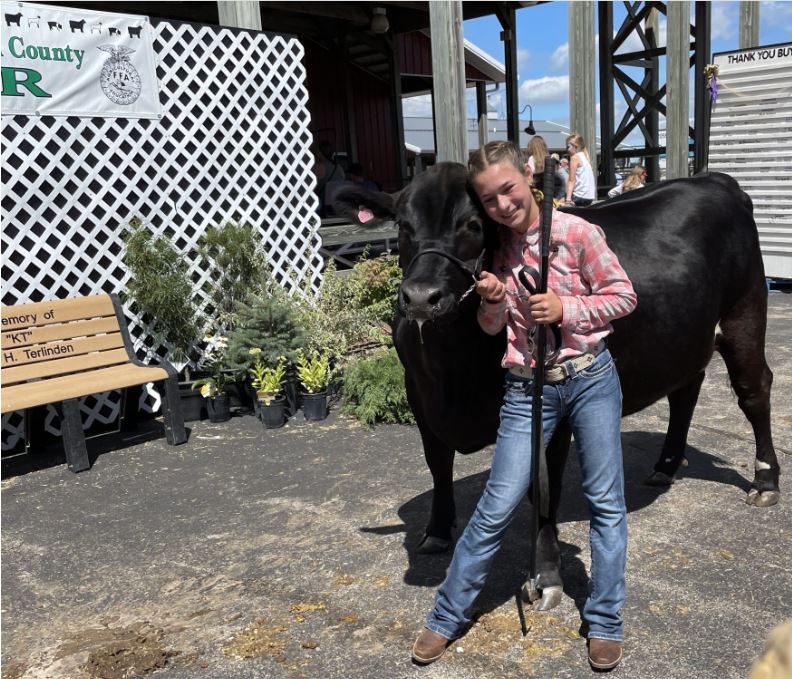 Click HERE to SUBSCRIBE to FREE local news at
I would like to thank Sterr Livestock Trucking for purchasing my steer at the 2022 Washington County Fair Youth Auction.
I truly appreciate your support and am so thankful.