Washington County teen medals at National Alpine Skiing Championships in California | By Rory Ott
April 10, 2019 – Slinger, WI – Hunter Ott of Slinger was in Squaw Valley – Lake Tahoe California competing in the National Alpine Skiing Championships for the Nastar Nationals.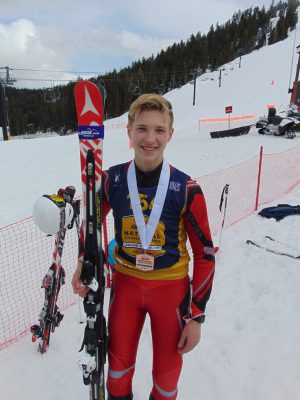 Nationals is an invited-only competition based on Nastar racing results and races against the top kids in the nation from each ski resort. To be invited to compete Ott had to be ranked in the top five of a resort for his age and gender category.
Ott had the incredible position of being ranked No. 1 at Big Snow Resorts – Blackjack and Indian Head Mountain in Michigan and No. 2 at Granite Peak in Wisconsin.
He also was ranked No. 1 in Wisconsin in the Badger State Games for Slalom and Grand Slalom where he took home a pair of gold medals earlier this year.
It was a great experience at Nationals where he got to meet Olympians and some of the best ski racers in the world.
Ott took home a Bronze Medal in the Slalom at Nationals and came close to a medal in Grand Slalom.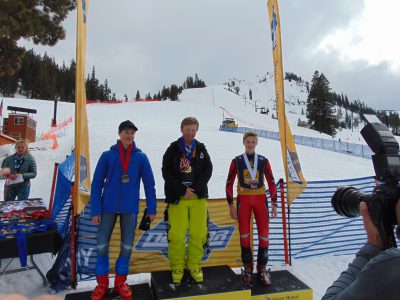 Ott had the fastest time of all ages in his group on Saturday but a crash the day before in rain and slush cost him the podium for Grand Slalom.