WashingtonCountyInsider.com receives positive testimonials. No. 1 and No. 2 on the Google Search Engine and no subscription fee needed for up-to-the-minute local news 7 days a week.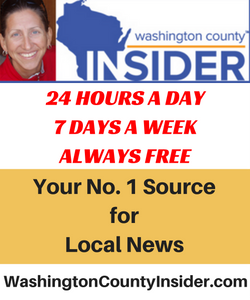 March 9, 2017 – washingtoncountyinsider.com was first published Dec. 9, 2015 and in that short period of time it has registered over 3.3 million views with a weekly audience topping 600,000. Thanks for all the great responses; please support the businesses that support this page.
Dan Durbin reviewed Washington County Insider — I'm always amazed at how Judy digs in and finds news that is relevant and timely in Washington County. She has a passion that can only come from a "local" who cares about her community. Because she is not "bound" by presses and paper- delivery she tends to scoop the conventional newspapers that are.
Whitey Uelmen reviewed Washington County Insider — Judy  you do a great job reporting local news. We can rely on your news reports being honest and accurate. Keep up the good work. It's too bad that the national and major media don't have someone with the credibility that you demonstrate consistently. You're the best !
Thank you Judy for the excellent coverage of the Heroin Highway Lecture Series and Hidden in Plain Sight bedroom. Your dedication and hard work to cover local news is very much appreciated.
Jewel Dawson I Agree, she's # 1 (:
Julie Woods Gullickson reviewed Washington County Insider — When I want to know what is going on in the area this is the place to be! Thank you for keeping us informed on what is going on in our own neighborhood!
Tom Taubenheim reviewed Washington County Insider — I used to work with Judy. She doesn't do anything half way and that shows in her reporting. Very creative and caring person. All the news you need around Washington County is right here.