WB veteran James Menzel on today's Honor Flight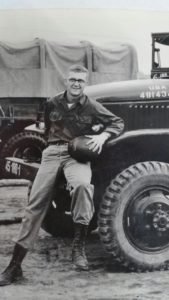 There will be several veterans from Washington County on today's Stars & Stripes Honor Flight including  Korean War Army veteran James Menzel of West Bend.
James Menzel, 86, was drafted in 1952 into the Army, stationed at Fort Leonard Wood, Mo. where he specialized in hand-to-hand combat.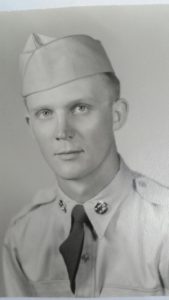 Sitting in a comfortable recliner at his home on Meadowbrook Drive, Menzel tried to recall his past with the best of intentions. Pleasant and helpful, he struggled – still affected by a stroke 11 years ago that stole his speech and his memory.
"I specialized in hand to hand," he said with confidence. "Bayonet and grenades."
In the service for about three years, Menzel saw little action in Korea as he was stationed about a mile from the front lines. "I had tools in a truck and a grinder and I took care of everything," he said.
Discharged when he was about 25 years old, Menzel returned to Hartford and picked up a job as manager of Delaney's clothing store. "It was right on the corner across from the Fire Department," he said.
Within a short period Menzel was asked to manage the men's clothing section at JC Penny in West Bend. "I fitted people for suits," he said. "I was good at it and I worked a short time for Fred Sager."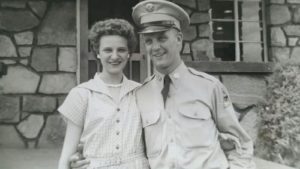 During his prime, Menzel could fill out a suit. "We had wide ties, bow ties, and suspenders," he recalled. "I could even make my own bow tie and I taught all my kids how to tie ties."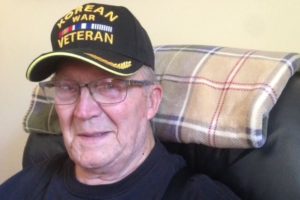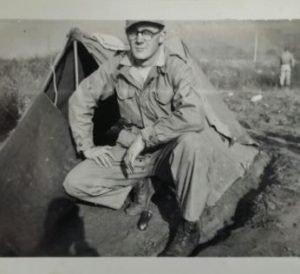 Menzel's son Bob is going to be his guardian on the Honor Flight.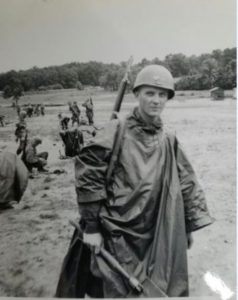 Photos courtesy the James Menzel family.