Weekly Washington County update by Joshua Schoemann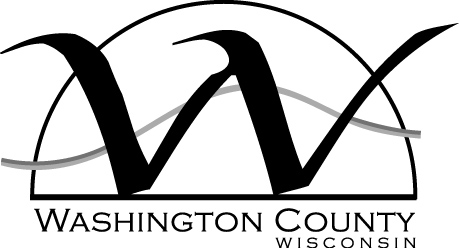 EDWC Annual Conference –

Early this week, EDWC hosted their annual Business Ready WI Conference at the Prairie Center on the campus of West Bend Mutual Insurance Company.  The 2 day event offered some enlightening topics and an unparalleled opportunity to network with business and community stakeholders from throughout the County. 

A special thanks to Christian, Julie, Deb and Jack for coordinating this event!
·         2017 Budget – The Executive Committee met this week to review the 2017 recommended budget.  After a great discussion, changes were made as follows:
o   Add back in the 0.5FTE Special Investigator to Sheriff budget.  To be funded by increasing PMA (our investment firm) revenues by $20,000 in Administration and $6,500 of increased marriage license revenue (and an associated increased marriage license fee) in County Clerk.
o   Add back the Assistant District Attorney position and the related reclass.  To be funded by adding $5,000 of new revenues (and an associated new Passport Picture Program) in County Clerk and increasing Central Fuel costs to departments by $40,000.
o   Add one deputy to the Sheriff budget (the Sheriff had requested two new deputies).  To be funded by increasing sales tax projected revenues into operations. 
County Board members will be receiving instructions for proposing amendments to the recommended budget in the coming days.  The Executive Committee will meet again following the County Board meeting in October to review any proposed amendments before forwarding the budget to the full County Board in early November.      
Public Policy Forum: "A Night of Nonpartisanship" –

Thanks to an invitation from my colleague in Jefferson County I had the privilege to attend this exciting event at Discovery World.  It was an excellent opportunity to network with a diverse population of stakeholders and citizens throughout Southeast Wisconsin, and to share the successes and challenges here in Washington County!  We also had a wonderful privilege of hearing from Bob Woodward of the Washington Post on his many years of reporting on national politics.

YMCA & Well Washington County –

On Wednesday I had the chance to catch up with Rob Johnson, Executive Director of the YMCA in West Bend.  We had a good conversation about potential public/private partnership opportunities between our organizations, primarily focused on health and wellness, which we will continue to discuss in future months.  Rob also shared his pleasure with the work being done with Well Washington County and complimented Kirsten John and the Health Department Team on their work in this collaborative effort!  

State of the County –

Next week Tuesday I will be at the Town of Polk and Wednesday at the Town of West Bend.  Both meetings begin at 7:30pm.  These are the last two scheduled presentation of 2016.

Town Hall Meetings for Employees –

  Thank you to everyone that submitted questions for the upcoming Town Hall meetings.  I'm looking forward to these meetings beginning next week!
WELCOME!!
Amanda Pelzek – Human Services Department
Andrew Docksey – Sheriff's Department

Laura Braun – Samaritan Health Center
Active Recruitments
Resource Specialist – ADRC

Activity Aide, CNA,  Dietary Aide, RN/LPN, Switchboard Operator/Receptionist – Samaritan
Economic Support Specialist, Psychiatric Nurse Practitioner,  Secretary/Receptionist – Human Services Department
Communications Officer, Corrections Officer – Sheriff's Department

Environmental Health Specialist, Public Health Nurse – Health Department
CONGRATULATIONS to the following employees for their years of service at the County!!
5 YEARS
Shanna Pomeroy – Samaritan Health Center
Russell Sadowski – Sheriff's Department
15 YEARS
Bill Kurer – Purchasing Department