Wendorff Bros. Inc. in Hartford sells off Steel Craft Corp., Hartford Finishing Inc., and Capitol Stamping Corp.
June 1, 2019 – Hartford, WI – There's a big change on the manufacturing front in Hartford as Steel Craft Corp. and Hartford Finishing have been sold to a private equity firm in Lexington, Kentucky.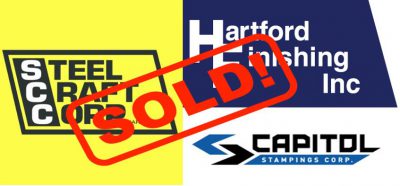 Company founder and owner Gary Wendorff confirmed the sales Friday afternoon. "I also sold Capitol Stamping at 27th and North Avenue in Milwaukee, but I'm keeping Sno-Way," he said.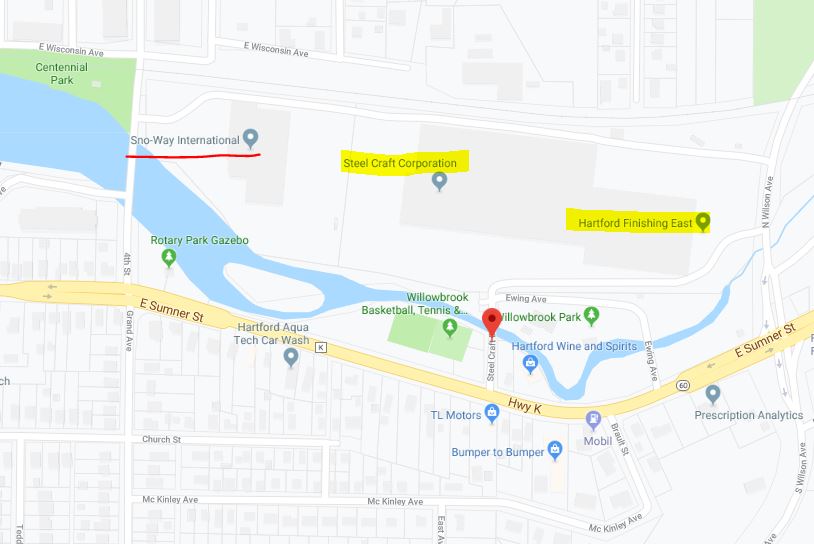 Questioned why he'd sell now, Wendorff indicated it was time.
"This past April was my 43rd year celebration and I have a birthday coming up in August and I guess the best explanation is I can't keep going forever," Wendorff said.
Reality about health issues and losing some family members also played into Wendorff's decision.
"Six years ago I lost my brother Greg, 48, to a sudden-death heart attack, and I lost a brother Brian, 52, last November to a sudden-death heart attack,I had a heart attack 24 years ago when I was 42 so I didn't want to have to leave this big conglomerate for my wife and kids to figure out," he said.
MiddleGround Capital ("MiddleGround"), a private equity firm based in Lexington, KY purchased the companies. "They're manufacturing people and two of the key members worked many years with Toyota… so they know manufacturing," Wendorff said. "We had many offers to choose from but part of why we chose them was their manufacturing prowess and their ability to keep it running."
Wendorff said there was nothing included in the deal that would require MiddleGround to keep the manufacturing operations in Hartford, WI.
"But Steel Craft is a 400,000-square-foot building, Hartford Finishing is a 170,000-square-foot building and it would not be easy to move it," he said.
On Thursday when Wendorff made the announcement to employees he said he was clear their jobs were safe. "We told them their wages and benefits would not change and their (MiddleGround) goal is to double the size of the company in five years," he said.
The culmination of the sale took a little more than a year, according to Wendorff.
He said staff, about 650 employees,  was "rather surprised" by the news. "I was very surprised that word did not get on the street," he said. "The staff was very congratulatory; they wished me a lot of good luck and good fortune in my retirement and they understood I had to do what I did."
Within minutes of securing the deposit for the sale into his bank account, Wendorff was at a loss for words on what retirement would bring.
Wendorff's last day was Thursday, May 30, 2019.
Part of the agreement on the transaction included nondisclosure of the sale price for the businesses and the four buildings.
Company history
Wendorff heads Wendorff Bros. Co. Inc. which includes Steel Craft Corp., a metal fabrication company, Hartford Finishing Inc., which offers powder coating services and steel product assembly, and Sno-Way International Inc., a manufacturer of snow removal equipment and parts.
Wendorff started Steel Craft on April Fools Day in 1976. Hartford Finishing started June 1, 1986 and Wendorff bought Capitol Stamping in Milwaukee out of receivership in 2005.
According to the company websites: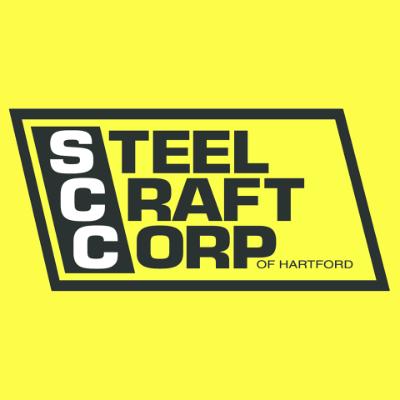 Founded in 1976, Steel Craft Corporation is one business unit in a family of four, giving us the economic scale of a large corporation with the personal service level of a small business. Our process capabilities include laser cutting, tube lasers, NC punch press, metal stamping, NC brake forming, welding (MIG, TIG, Plasma, Resistant and Projection), machining (vertical and horizontal), painting (e-coat, liquid and powder) coupled with mechanical and electro-mechanical assembly, testing, certifying and logistics management.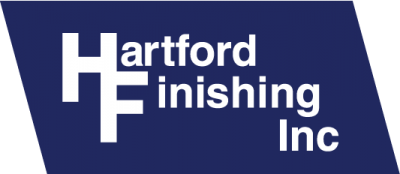 Founded in 1986, Hartford Finishing, Inc. started with a new technology, a single powder painting line, and less than 20 employees.  Almost 30 years later, we have grown into one of the largest contract powder coaters in the midwest – and the largest in Wisconsin.
We now have 220 employees that bring our 300,000 square feet of facilities in Hartford, Wisconsin to life. Hartford Finishing has six separate state of the art powder painting systems, a full-service assembly area, stripping center, wet paint line and 16 loading docks.  Over the years we've evolved to offer various coating services to meet industry demands.
Our #1 priority since our founding is our commitment to customer service. That is why we carry over 500 colors in stock, and the equipment capacity to turn around jobs quickly. We can custom match colors, work with difficult and intricate masking requirements, and complete almost any assembly requirement necessary. We also continually update our equipment with the latest technology found in the industry. With our people, quality, technology and experience, we can fulfill your company's coating and fulfillment requirements now… and in the future. We will remain committed to customer service to ensure our success and yours.