April 6, 2017 – West Bend, WI – The West Bend Cinema, 2014 Parkway Drive, will soon serve beer and wine. The West Bend Common Council approved an original Class B Beer/C Wine license this week for Boppa LTD LLC.
The local cinema is going through an extensive revamping. Over the past year the show house has added luxury seating, and now it'll have beer and wine on the menu.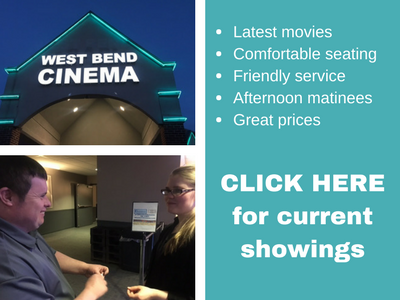 The West Bend Cinema has 10 screens, offering first-run Hollywood films, plus popcorn and soft drinks.
Stay with WashingtonCountyInsider.com for the timetable on when the new lineup of beverages will be available.