West Bend Common Council approves filing for grant to help restore Historic West Bend Theatre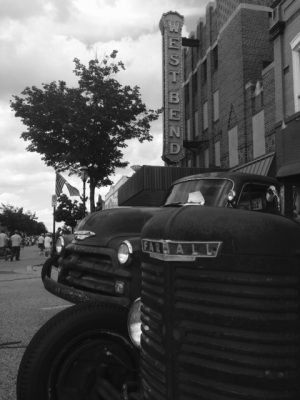 August 22, 2017 – West Bend, WI – The West Bend Common Council voted unanimously Monday to move forward with a resolution to file an application for a grant that would help fund renovation of the Historic West Bend Theatre.
The Community Development Investment Grant Program is run through the Wisconsin Economic Development Corporation.
According to inwisconsin.com 
there is $3 million in available funding.
grants will be limited to 25 percent of eligible project costs up to $250,000
at least 50 percent of funds will be awarded to cities/towns under 50,000 in population per U.S. Census data
the program is expected to assist 20 communities.
Theatre spokesman John Torinus said the maximum grant is $250,000 and "it should help a lot."
"We bought the building from Ascendant Holdings, LLC for $250,000 and there was a donor that put in a down payment of $100,000," he said. "There is a three-year mortgage on the rest."
A portion of the 12-page resolution packet presented to the council is below.
According to Section 1, Project Description:
-There will be phases to the project, geared to the community fund raising. The first phase is planned for $1.5 million to $2 million. Other phases could be as much as $3 million.
-Construction will being in early 2018, with an opening planned for fall of 2018.
According to Section A, 2. Financial Justification:
Historic West Bend Theatre will use a variety of funding sources including:
-Two lead donors have committed to $200,000. Twenty other potential major donors have been identified.
-The previous owner sold the vacant structure at $70,000 below his appraisal on the building. In addition, the former owner has agreed to a three-year mortgage, with no principal or interest payments in three years. It will require a balloon payment at the end of three.
The West Bend Theatre, 125 N. Main St., was built in 1929; it closed in 2007.