West Bend common council votes unanimously on contract renewal for space atop Summit Drive water tower
May 21, 2019 – West Bend, WI – Have you ever wondered how much it cost to lease space on top of water towers in the City of West Bend?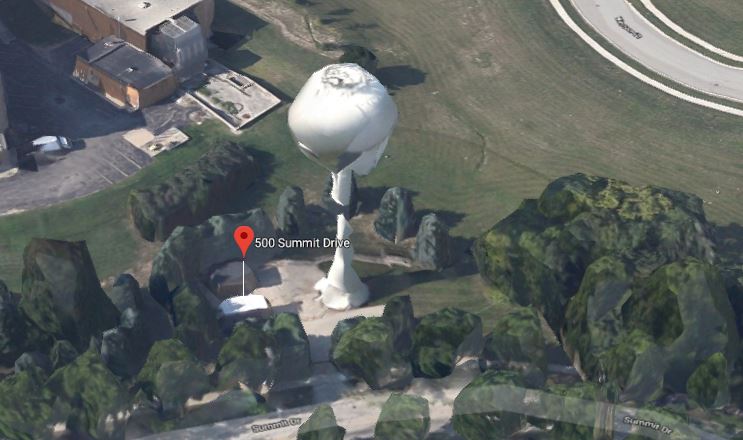 During Monday night's common council meeting aldermen unanimously approved renewal of a contract with T-Mobile.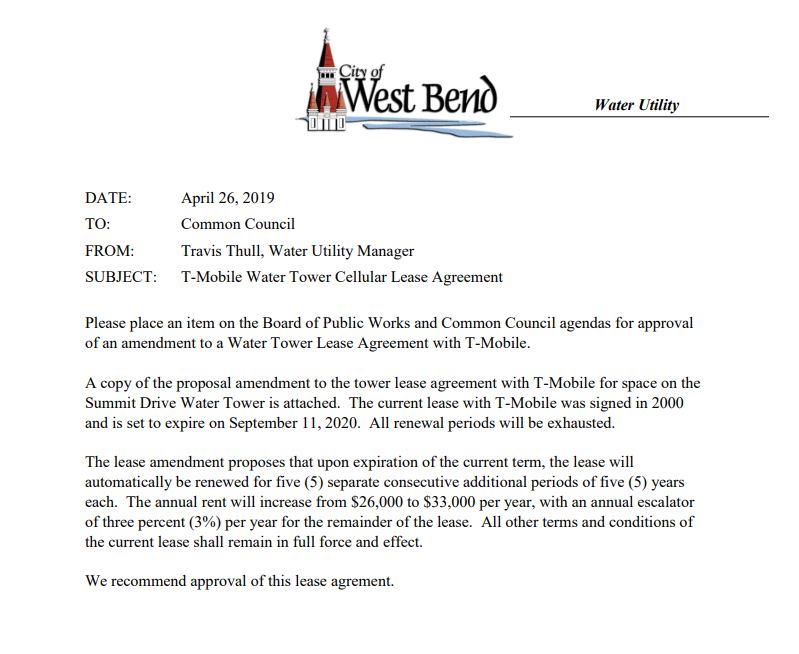 Later today we'll call Public Works in West Bend for the number of water towers in West Bend and the other leasing arrangements to determine the total revenue the city is receiving from leasing the space. Anyone care to take an early stab and name the water tower locations and the amount of revenue?