West Bend East H.S. grad Katie (Carrier) Astrauskas inducted into St. Norbert Athletics Hall of Fame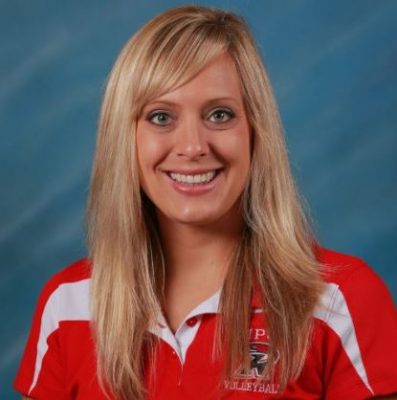 Nov. 30, 2017 – West Bend, WI – West Bend East High School graduate Katie Carrier Astrauskas has been inducted into the St. Norbert Athletics Hall of Fame.
According to a post on the Ripon College web page "Astrauskas, a 2002 graduate, was a four-year letterwinner in women's volleyball from 1998 to 2001. A four-time All-Midwest Conference selection, she was the MWC Player of the Year in 1998. Astrauskas was the first player in NCAA Division III history to have at least 2,000 career kills and 2,000 career digs, and as of 2016 is one of only two players to have achieved the milestone. "
Astrauskas was one of seven alumni athletes inducted into the Hall of Fame.
Photo courtesy Ripon College.