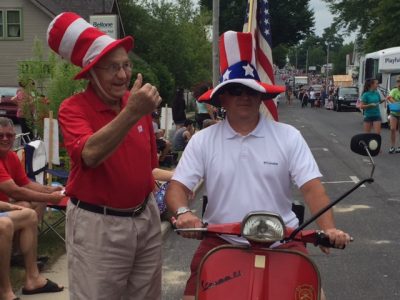 July 4, 2018 – West Bend, WI – Today, the annual Fourth of July parade kicks off at 9:30 a.m. in West Bend with the parade route as follows (same route as last year):
The lineup will take place on Main Street in front of Badger Middle School. The route will proceed north on Main Street through downtown, west on Cedar street, north on Seventh Ave. crossing Hwy 33 to North Main Street and ending in Regner Park. The route is about one mile long.
After the parade, festivities at Regner Park will include food, kids games, Duck Derby, karaoke, Regner beach swimming and splash pad fun.
At Riverside Park, 6 p.m. – DJ Music and dancing, West Bend Tumbling Troupe, food and beverages.
Fireworks sponsored by Horicon Bank will begin at dusk.