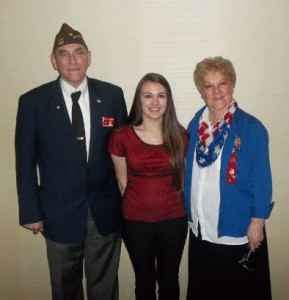 West Bend West High School senior Quinn Skidmore will come home with a $2,000 scholarship she won during the national competition of the VFW Voice of Democracy essay contest.
"I got 17th place for my speech," said Skidmore from the banquet in Washington D.C.  "Out of 40,000 students I am definitely pleased!"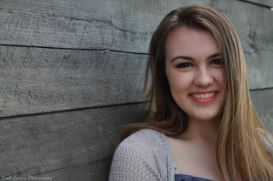 Skidmore competed at the national level against 54 finalists.
To get to the national level, Skidmore had to take first place at the local, district, and state competitions.
This year, the prompt was "My Vision for America."
With the upcoming presidential election, Skidmore wrote from the perspective of a newly elected United States President.
"It was an exciting evening and I know Quinn was very happy to be involved with the program," said John Kleinmaus, Commander of VFW Post 1393 in West Bend.
Photo courtesy John and Donna Kleinmaus