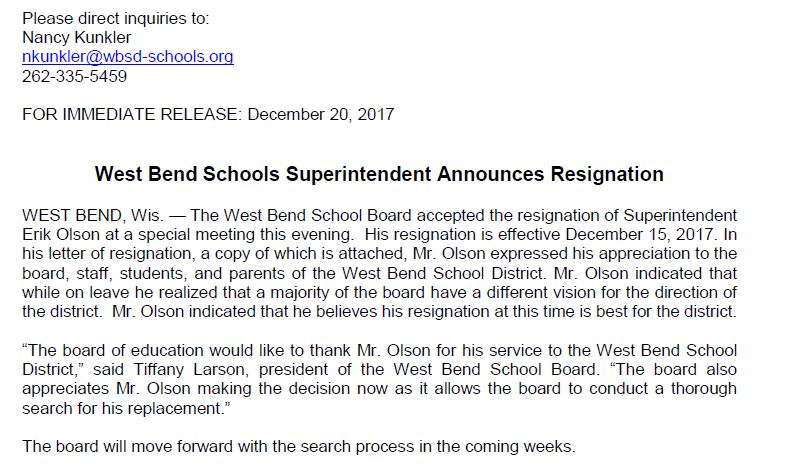 Dec. 20, 2017 – West Bend, WI – The West Bend School Board met in closed session Wednesday evening and emerged to take action on accepting the resignation of superintendent Erik Olson.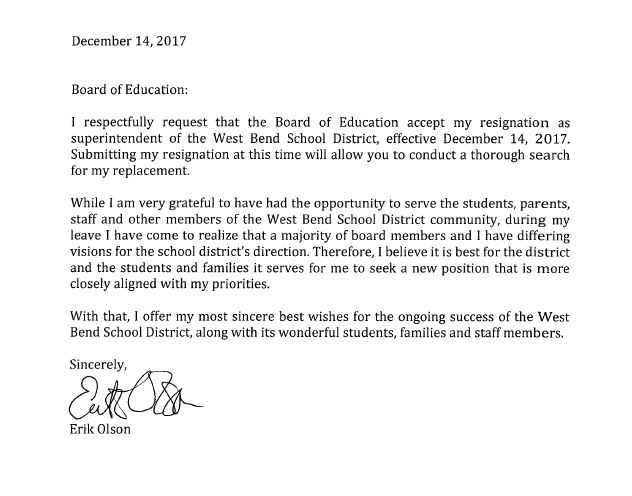 Olson was hired in June 2016 and started his position July 1, 2016. Olson replaced Ted Neitzke, who served as the superintendent since 2011. 
In 2016 the Board approved a two-year contract for Olson with a salary of $155,000. In 2017 that contract was extended another two years.
There were a couple remaining questions the press release did not address including how the board would handle the remainder of Olson's contract if it extended to 2019.
Board member Monte Schmiege said that was something he "couldn't answer right now" and "that agreement hasn't been finalized."
If Olson's contract would be paid out – that would be taxpayer money. Hiring another superintendent will also be done with taxpayer money.
The search for the new superintendent is expected to begin after Christmas.