West Bend Noon Kiwanis presents Steak in the Park at Regner Park on June 20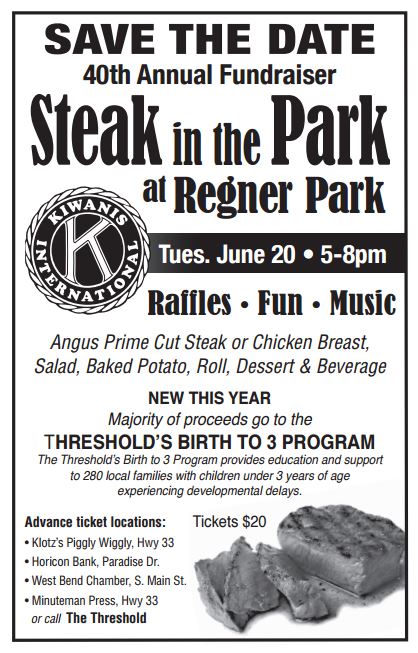 West Bend, WI – Majority of proceeds from the 40th annual fundraiser benefit Threshold's Birth-to-3 Program. Get your tickets today!
Primary sponsors include: Pick Heaters, Wells Fargo Investments, Better Brands Distributing, R&R Insurance Services, Delta Defense, KDHH Certified Public Accountants, West Bend Mutual Insurance Co., and A&W Iron and Metal Inc.