West Bend Old Timers take the field at 4 p.m. on Sunday, July 5 | By Jason Kierzek
July 5, 2020 – West Bend, WI – The West Bend Old Timers League celebrates anyone 18+ years old, regardless of sports background, to play in a fun weekly league.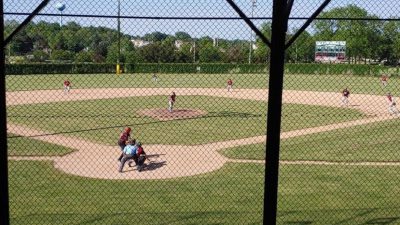 The Old Timers League uses wooden bats and play at the historic Carl Kuss Memorial Field at Regner Park on Sunday nights.
The games are played at 4 p.m. and 6 p.m. and features four teams this year; Red, Maroon, Dark Blue, and Light Blue.
To honor the July 4 holiday spirit the Old Timers are having a cookout to raise funds for league fees.
 Anyone can watch the games and enjoy the food, cheer on your favorite color, and see some exciting baseball!