February 16, 2021 – West Bend, WI – David Gehrke of West Bend had a bit of excitement during his early morning shift while snow plowing for the City.
Gehrke, 61, is a part-time plow driver and Friday morning, February 12 at 4 a.m. he was headed for his route on River Road when he saw some movement off the wing of his plow blade.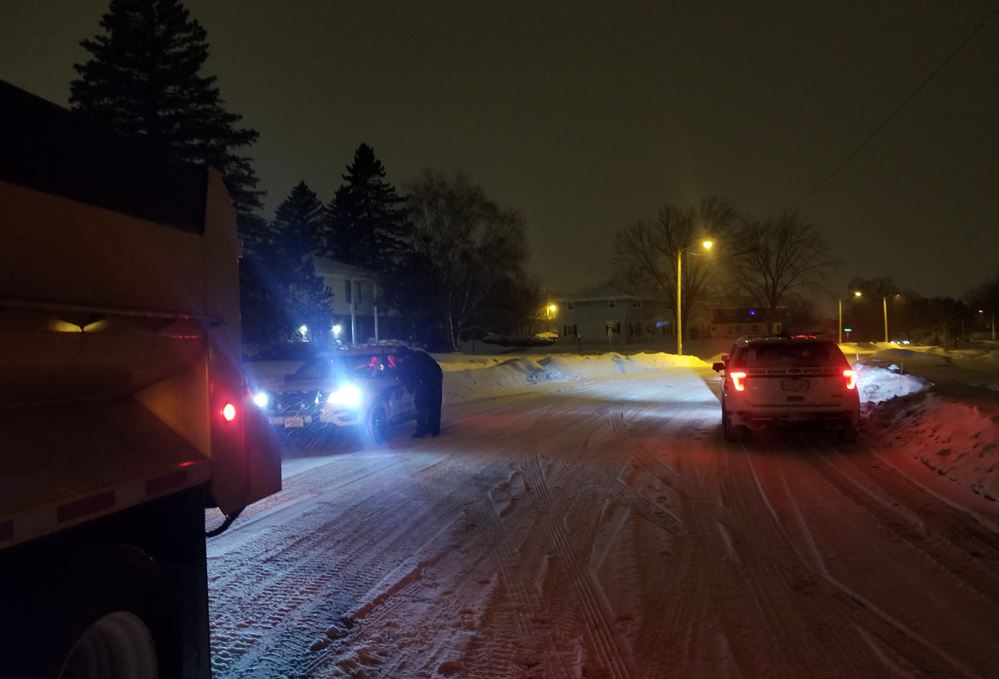 "I thought it was a deer, or dog," said Gehrke. "My wing light is a bright LED light and it was shining toward the curb and sidewalk area and as I passed Kilbourn Avenue going north I could see something."
Gehrke said he sees his share of deer running around the City.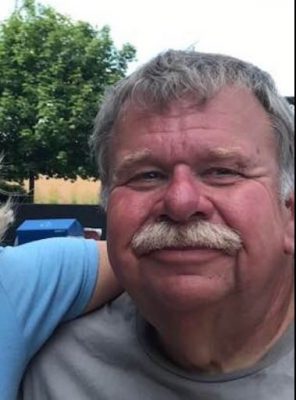 "Turns out is was a child in his pajamas," he said. "No jacket or hat. If it were anybody else driving by, I don't think you would have seen him because my lights are on the curb."
Gehrke spun his rig around. "He watched me and looked at me as l drove by. I got out of the truck he had no shoes. His zip-up pajamas did have feet bottoms."
Quick to react, Gehrke took off his jacket and wrapped the boy up and put him in his truck with the heat blasting.
"I called police on my radio," said Gehrke. "They asked if l needed rescue and l thought the child appeared to be fine… he was just shivering. I asked him where he lived and he pointed down the block."
Gehrke said the boy was 5 years old. "I asked him what he is doing out here and he said he wanted to go see grandpa."
"It was minus 5 degrees," said Gehrke.  "I mean the kid would have froze to death if I hadn't seen him. I checked him out, his hands were tucked in his jammies and his feet were cold but not frostbit. He was a happy kid. He couldn't tell me where grandpa lived but he had a lot of questions about the truck."
While waiting for police Gehrke said the boy was chatty, inquisitive and clever. "I asked him where he lived and he pointed down the road and then said we could follow his footsteps if I wanted to see where he lived," Gehrke said.
When police arrived, they did follow the footsteps to the boy's home.  Gehrke said the boy was about a block away from his house. He was returned safely.
Police indicated someone was at the child's home. Police were spotted at the residence for an extended period later that day.
Doug Newman, head of West Bend Public Works, contacted Gehrke to praise him for his quick thinking.
District 5 alderman Jed Dolnick also said Gehrke should be commended for his awareness and quick thinking. "The boy was standing in the roadway… so this could have been really tragic," said Dolnick. "Thank God he saw him and did what he did."
Gehrke said when three squads show up, they "took my information down and then l was on my way to do my route."
"I am so glad l found this child. He could have froze to death. PD thanked me for what l did," said Gehrke. "That will be a day l will never ever forget."