January 24, 2022 – West Bend, WI – My name is Melanie Ehrgott and I am running for the West Bend School Board.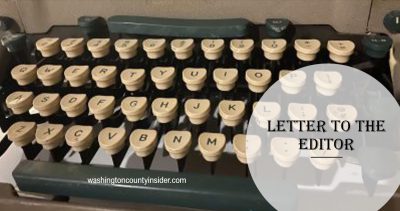 My family moved to West Bend two years ago and as a conservative mother to five young children, one with special needs, I feel there is much work to be done to make this a district where parents like me feel comfortable sending their children. I believe it is the job of parents and families to instill values in their children and schools should offer an unbiased education.
I believe in curriculum transparency where parents are able to see exactly what their children are learning. The district has removed some very inappropriate material that was discovered in the Social and Emotional Learning curriculum but what else has snuck under the radar? I believe there should be an audit of all current curriculum, digital, and library materials to remove content that is not age-appropriate or pushing ideologies that may go against traditional family values. Materials outside of the curriculum should be approved before being brought into the classroom. It is important to preserve our children's innocence.
I believe by focusing more on important subjects like literacy and mathematics and less on controversial subjects we can raise test scores and set students up for success. Teachings on social justice, equity, and race stereotyping cause more division and distract from what is important. We can not continue to raise the next generation to only think a certain way. We must teach them to think for themselves or we will destroy the very freedoms that our great country has fought for.
Vote Melanie Ehrgott on April 5, 2022.
Disclaimer: Opinions and letters published in https://www.washingtoncountyinsider.com are not necessarily the views of the Editor or Publisher. The https://www.washingtoncountyinsider.com reserves the right to edit or omit copy, in accordance with newspaper policies. Letters to the Editor must be attributed with a name, address, and contact phone number – names and town of origin will be printed or may be withheld at the Editor's discretion. During the course of any election campaign, letters to the editor dealing with election issues or similar material must contain the author's name and street address (not PO Box) for publication.
Please also note:
COMMENTING
WCI COMMENTING RULES OF ETIQUETTE: While open and honest debate is encouraged here, Washington County Insider asks that you comply with the following rules for posting. Those who do not comply will have their posts removed and may result in being banned from commenting.
In an effort to provide a great experience and be welcoming to everyone, Washington County Insider will not publish comments and reserves the right to remove posts on social media/Facebook that don't adhere to the guidelines below.
Are considered likely to provoke, attack or offend others. This is known as "trolling." Trollers know when they are trolling, and so do we. *See definition of "troll" below. If you notice a few consistent blog trolls disappear, you'll know why.
Are sexually explicit, abusive, or otherwise objectionable.
Contains inappropriate or vulgar language that is likely to offend.
Break the law or condone or encourage unlawful activity. This includes breach of copyright, defamation, and contempt of court.
Advertise products or services for profit.
Are seen to impersonate someone else.
Repeatedly post the same or similar messages ('spam')
Include personal contact details such as telephone numbers and postal or email addresses.
Include a link or photo that has not been approved by the editor prior to posting.
Are considered campaigning. See also "trolling" above.
Are unrelated to the topic.
NOTES:
Just because your comment doesn't show up right away doesn't mean you're being censored. When you post a comment it must first go through our filtering software. If it fails, your comment goes into a queue for manual approval.
Just because a comment or advertisement is on the site, doesn't mean WCI endorses it.
The above rules are not intended to stop criticism or dissenters, but rather to stop those who are incapable of participating in a civilized manner.
*Trolling: a troll is a person who sows discord on the Internet by starting arguments or upsetting people, by posting inflammatory,[1] extraneous, or off-topic messages in an online community (such as a newsgroup, forum, chat room, or blog) with the intent of provoking readers into an emotional response[2] or of otherwise disrupting normal, on-topic discussion,[3] often for the troll's amusement. (source: Wikipedia)