West Bend welcomes new Superintendent Erik Olson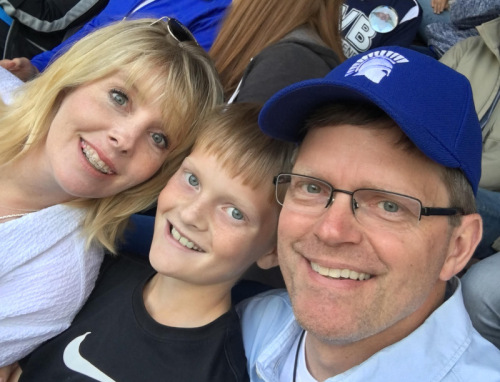 The West Bend School District has a new superintendent and Hannah Bensen, Editor in Chief of The Current sat down with Erik Olson for an interview. A portion of her story is below.
"From the custodian to the food service worker to the technician, everybody [has] a strong desire to make sure that all the children are doing well, which, to the core, is why I exist," Olson said in an interview with The Current.
"I have a passion for continuous improvement, and this district has a focus on continuous improvement, and so that, in conjunction with the community and where I would want to move my family, which is a critical piece, [is why] I chose to live here."
Currently, Olson is working to create an effective plan so that students can continue to succeed. Using the phrase "Seek First to Understand" as a guide, Olson has …
Read more of Hannah Bensen's interview with the new superintendent by logging onto The Current. 
(Images: Erik Olson enjoys West Bend life with his family. Photographs courtesy of Olson.)