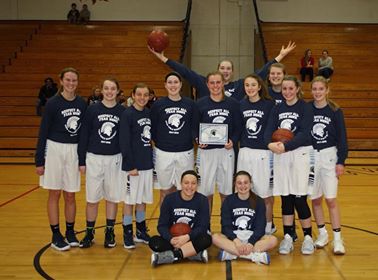 Feb. 4, 2018 – West Bend, WI – Big day for Alex Rondorf and the West Bend West Spartans. Rondorf scored 37 points on Friday against Nicolet and she was presented a plaque for reaching 1,000 points in her high school career.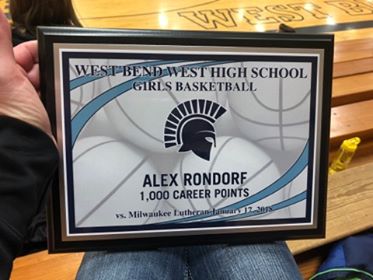 Rondorf is only the second girl in high school history, aside from Meghan Conley, to achieve this.  "Proud mom moment" according to mom Amy Lambert-Rondorf.
Alex Rondorf has received a full-ride scholarship to Michigan Tech.