October 6, 2021 – West Bend, WI – The West Bend West Spartans won all three games against the East Suns 25-15, 27-25, 25-17.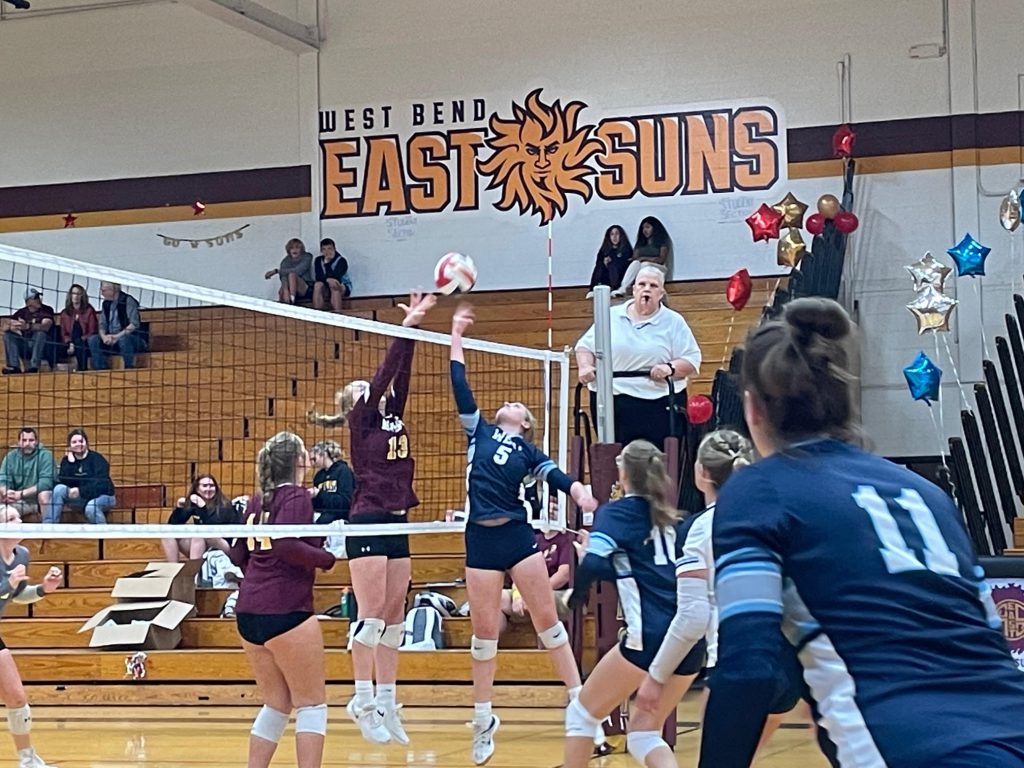 The Spartans were able to really connect with their hitting and the defensive game had good passing. Both Monique and Briquelle Schnabel had good hits including game-point kills.
Breleigh Ustruck lead the team with 7 kills, Bianna Hemauer added 9 assists and Sophie Dalberg had 29 digs.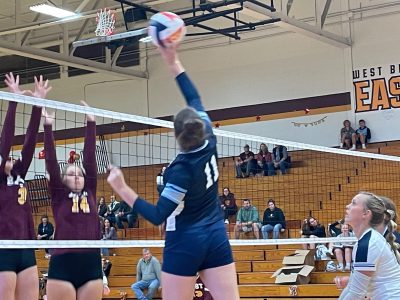 About the author: Kendra Griffin, I am a junior on JV and plays right side setter.