September 14, 2022 – Cedarburg, WI – The West Bend West JV1 volleyball took a nail-biting loss in three games against Cedarburg on Tuesday night with final scores 25-22, 26-24, and 26- 24.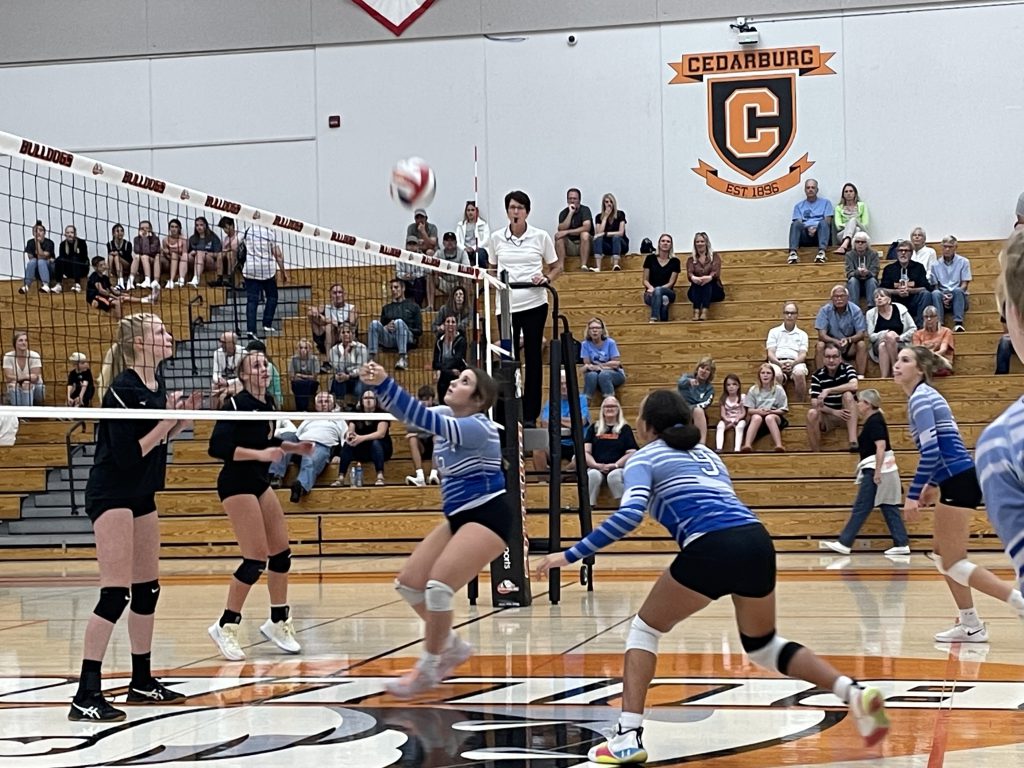 The team fought through three sets but couldn't secure the big win. Morgan Winkler and Aly Wagner had 10 assists and worked hard to give the hitters the best possible sets.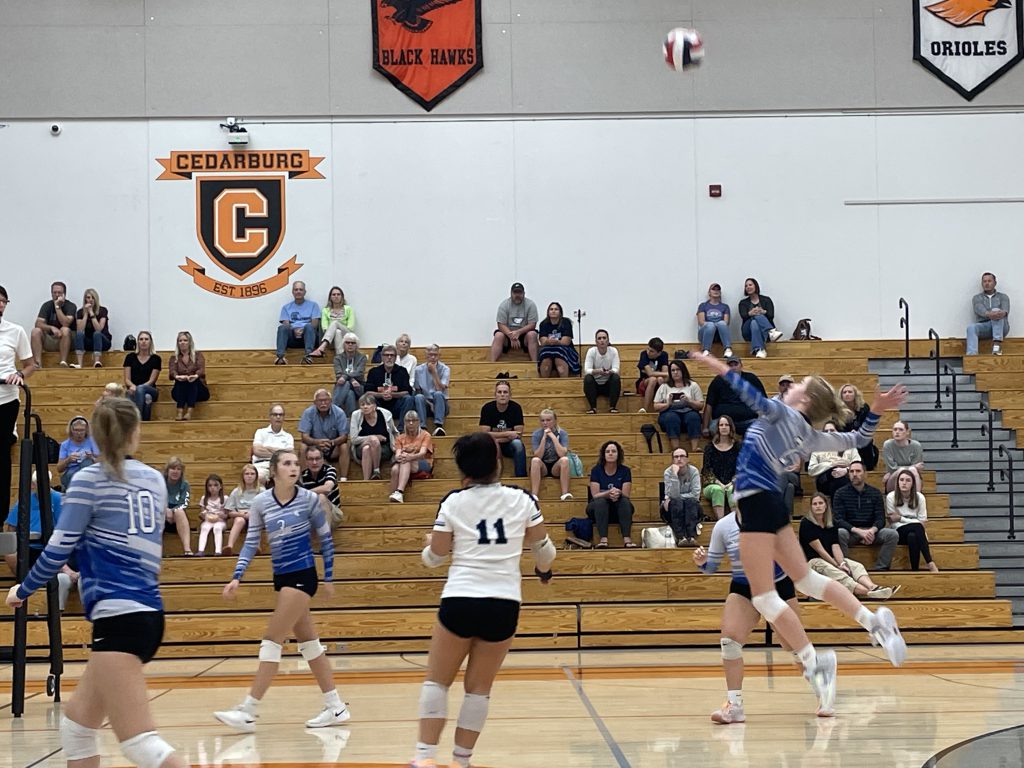 Avah Banks had 5 kills, and Layla Hertel had some amazing plays, with great defense from Veronica Fahrenkrug with 7 digs, Emy Miller, and Rylee Faehling.
Maria Olson finished with a team-high 4 blocks.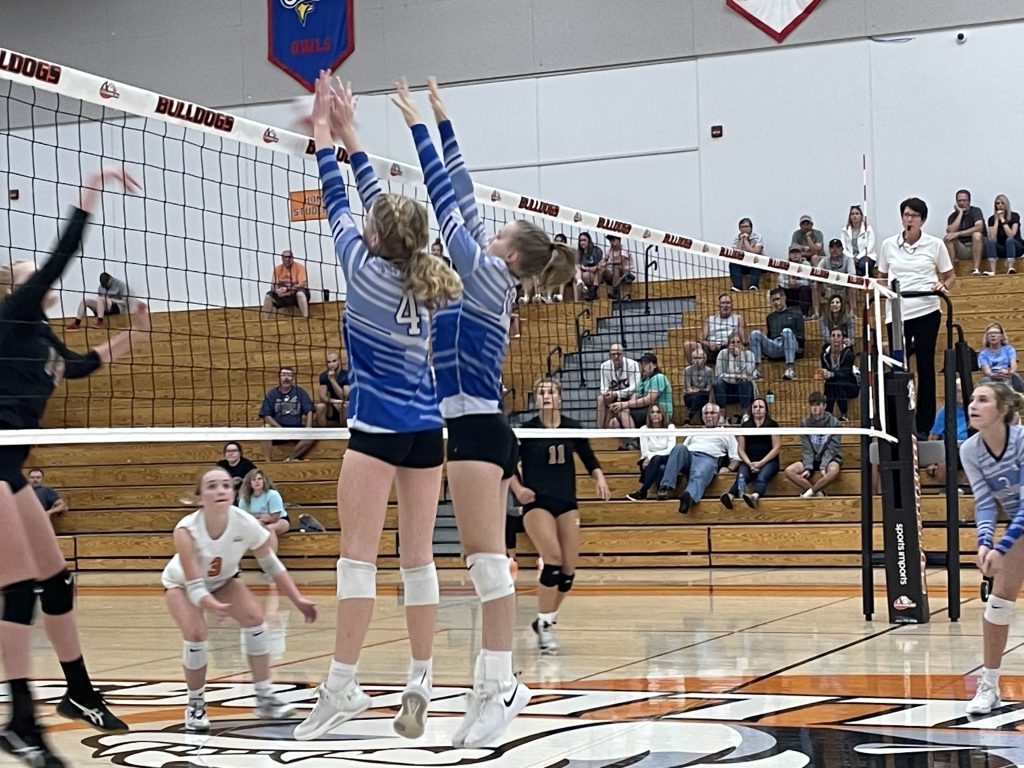 The Spartans are 1-2 in the North Shore Conference.  The next match is Tuesday, September 20, at home starting at 5:30 p.m.
About the author: Aly Wagner is a junior setter on West Bend West JV1. She has been playing volleyball for 7 years.