September 14, 2022 – Washington County, WI – The Washington County Trail Sharks-Mountain Bike Team raced Sunday in Waukesha, WI battling five inches of rain.  The team pushed hard through the muddy trails, as the course was slippery and wet.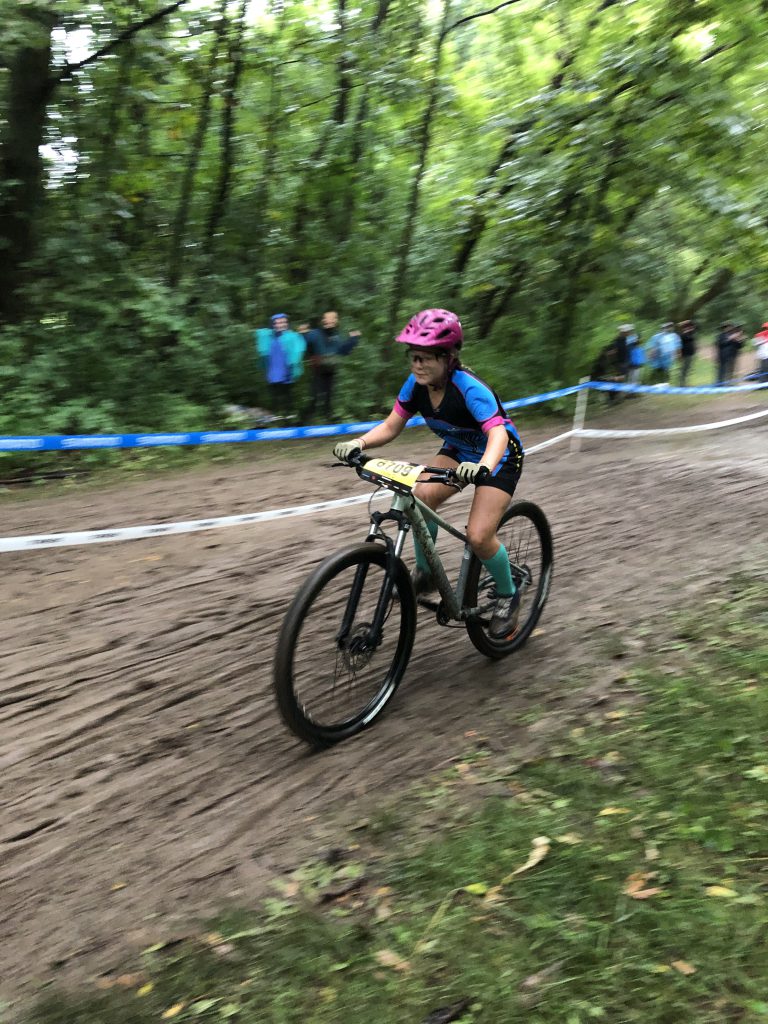 Every athlete had a great attitude and raced hard.  There were veteran and new racing athletes.  Even though it was a wet day, the Trail Sharks had more athletes race than ever. 
Click HERE to SUBSCRIBE to FREE local news at
The Trail Sharks came home with four medals as Jaiden Schumacher, Ayla Abraham, Jade Donaldson, and Anja Lanser all took the podium.  There were also many other top tens with Mason Pokorny, Liesl Ryan, Kendra Schmitt, Lexi Schubert, Quentin Willmas, and Gabe Rogaczewski. 
There were so many great performances; the next race is September 17, 2022, in Eau Claire.  Go Trail Sharks.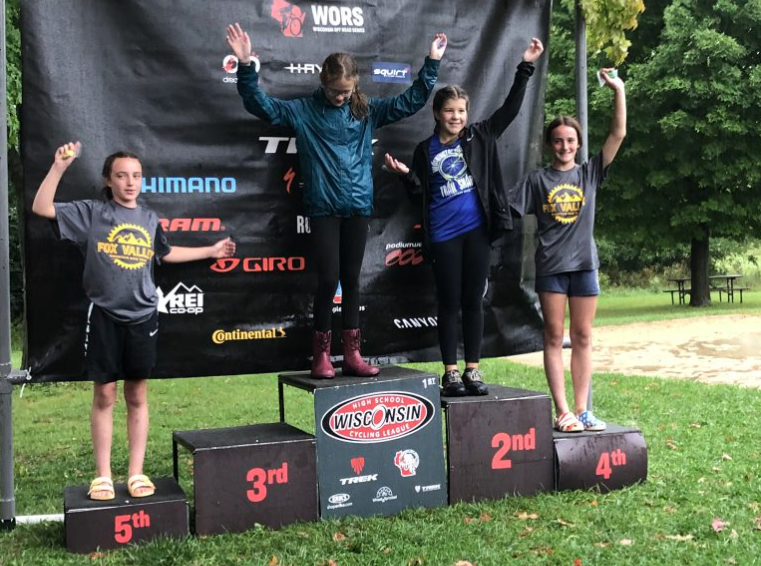 Medalists, Individual
Jaiden Schumacher (West Bend) 3rd
Ayla Abraham (West Bend) 3rd
Jade Donaldson (West Bend) 2nd
Anja Lanser (West Bend) 2nd
Top 10, Individual
Mason Pokorny (West Bend) 7th
Liesl Ryan (Homeschool) 6th
Kendra Schmitt (Kewaskum) 6th
Lexi Schubert (West Bend) 8th
Quentin Willmas (West Bend) 7th
Gabe Rogaczewski (Slinger) 8th

Other team athletes…
(3 laps)-
Fiona Shaw (West Bend) 11th
(2 laps)-
Aiden Schubert (West Bend) 14th
Joe Daniels (West Bend) 25th
Cassie Jerich (West Bend) 11th
Kira Zechlin (West Bend) 19th
Brandon Paulson (Slinger) 11th
Vincent Davies (Jackson) 34th
Anthony Gonnering (West Bend) 41st
Ethan Mantz (Kettle Moraine) 59th
(1 lap)-
Liam Paruch (Germantown) 16th
Spencer Godbout (West Bend) 24th
Logan Gahan (West Bend) 39th
Graham Jablonski (West Bend) 59th
Luke Donaldson (West Bend) 65th
Cal Embling (Germantown) 82nd
Lauren Ryan (Homeschool) 13th
Alex Seboe (Germantown) 17th
Isaac Jerich (West Bend) 26th
Matt Moser ((West Bend) 47th
Tucker Kiviaho (Slinger) 68th
Dylan Zimmerman (West Bend) 74th
William Heller (Germantown) 49th