September 30, 2022 – West Bend, WI – West Bend West Varsity volleyball team claimed victory over the Port Washington Pirates in an intense five-set match winning 17 – 25, 25 – 19, 18 – 25, 28 – 26, 20 – 18.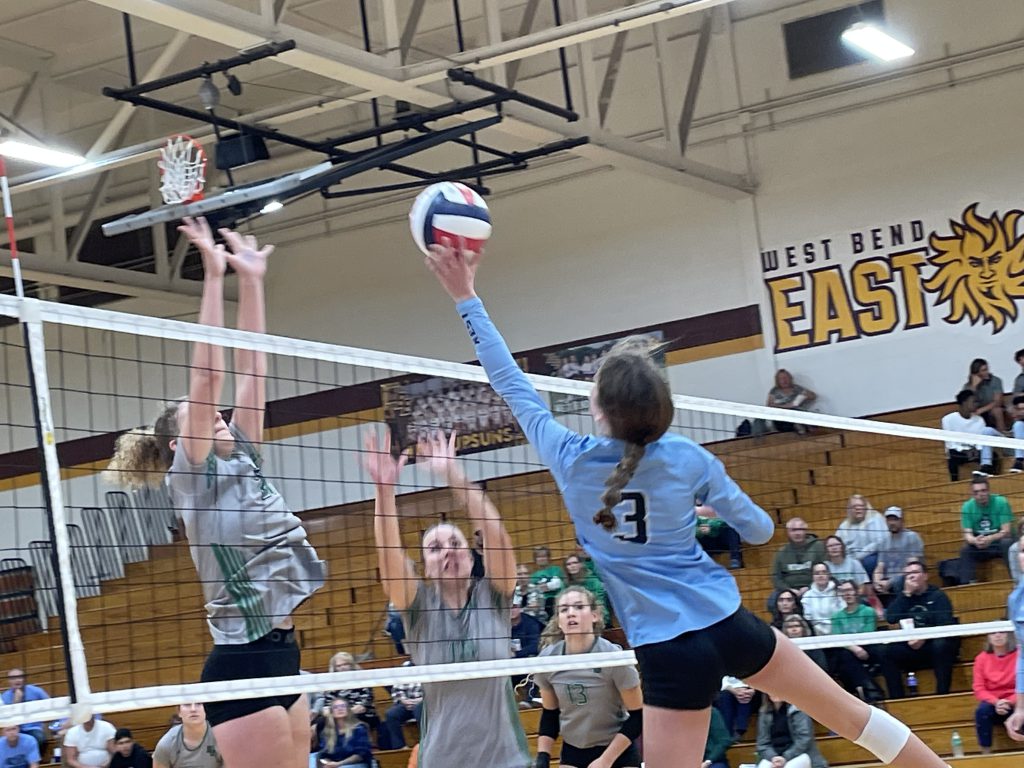 The varsity team played with "no regrets and no what-ifs." The energy started with the back row where Megan Spaeth contributed 26 digs and Paige Guse had 23 digs. The front row dominated with three players achieving career-high kills.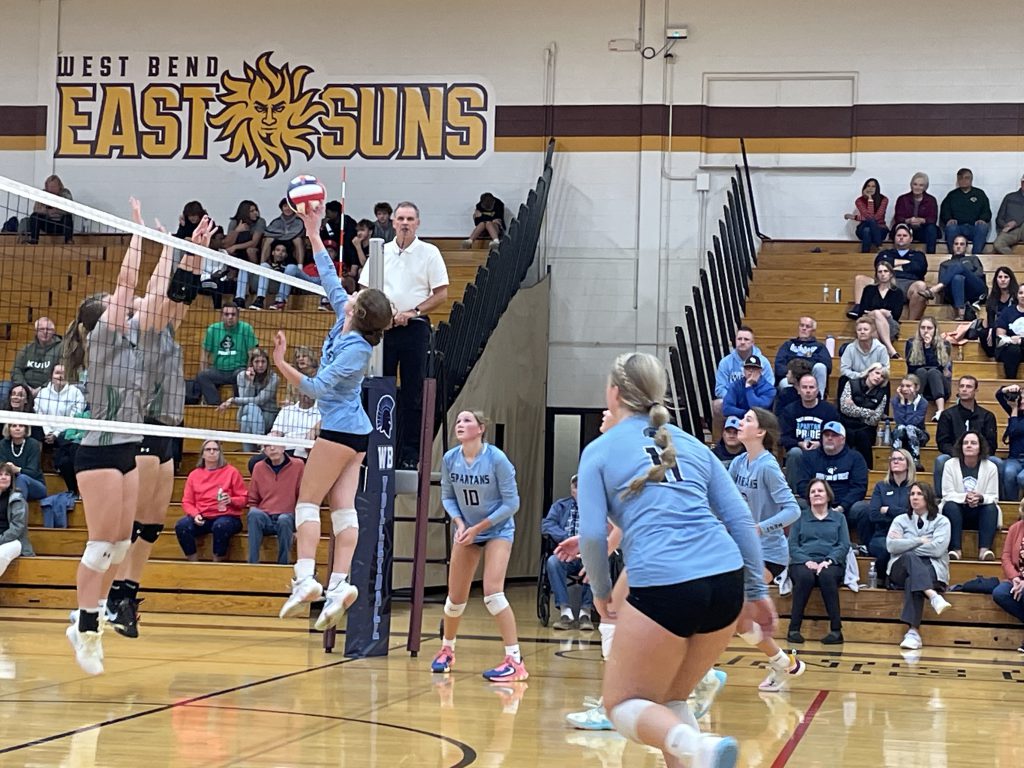 Lindsay Sandleback contributed 23 kills, Kylee Altendorf had 18 kills, and Clara Corbett had 13 kills. The hitters were able to be so successful because of setter Maddie Abel who equaled her career high of 57 assists.
The Spartans kept its desire to win at a high level all night knowing the team needed to play its best match against a well-disciplined Port Washington team.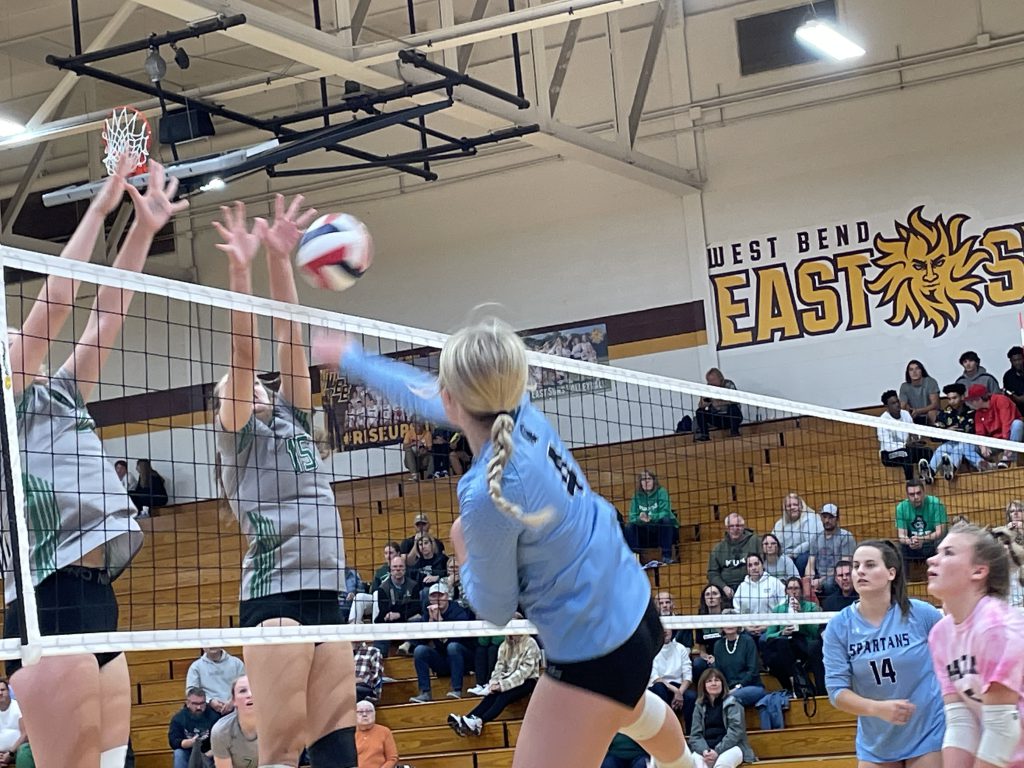 West plays this Saturday at the Arrowhead tournament starting at 9 a.m.  The next conference game is against rival West Bend East on Tuesday, October 4, 2022, at 7 p.m.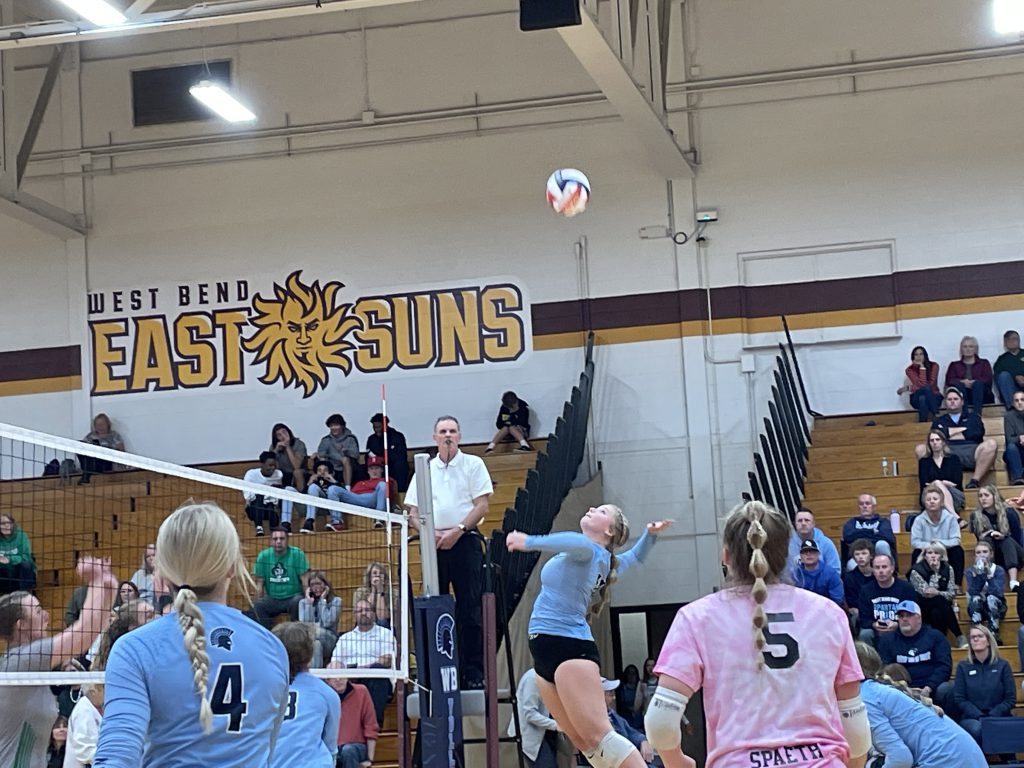 About the authors: Maddie Abel is a sophomore setter on the West Bend West volleyball team. She has been playing volleyball since she was 8 years old and has been a setter for the past four years.
Kylee Altendorf is a sophomore at West Bend West. This is her second year on varsity as an outside hitter. Outside of volleyball, Altendorf is involved in a club called Interact which involves volunteering in the community.