September 30, 2022 – West Bend, WI – Today was a cheerful day as the West Bend West JV2 Spartans volleyball team took a victory over the Port Washington Pirates. The match was won by the Spartans 25 – 23, 25 – 11, and 25 – 17.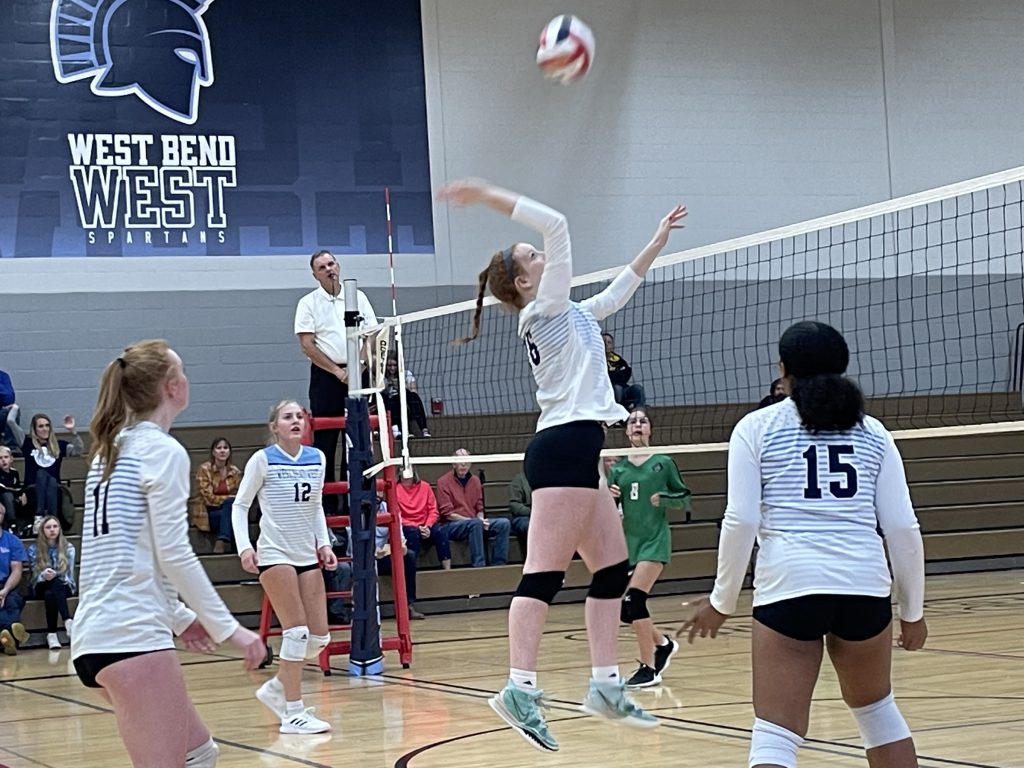 The first set was one of the most stressful games because the Spartans were off task. However, with determination, the team came back to win. In the second set, Amelia Dubey was all over the place as she sent 32 digs to our setter, Celia Woldt. Anna Popp, an outside hitter, had 9 great hits with 2 kills.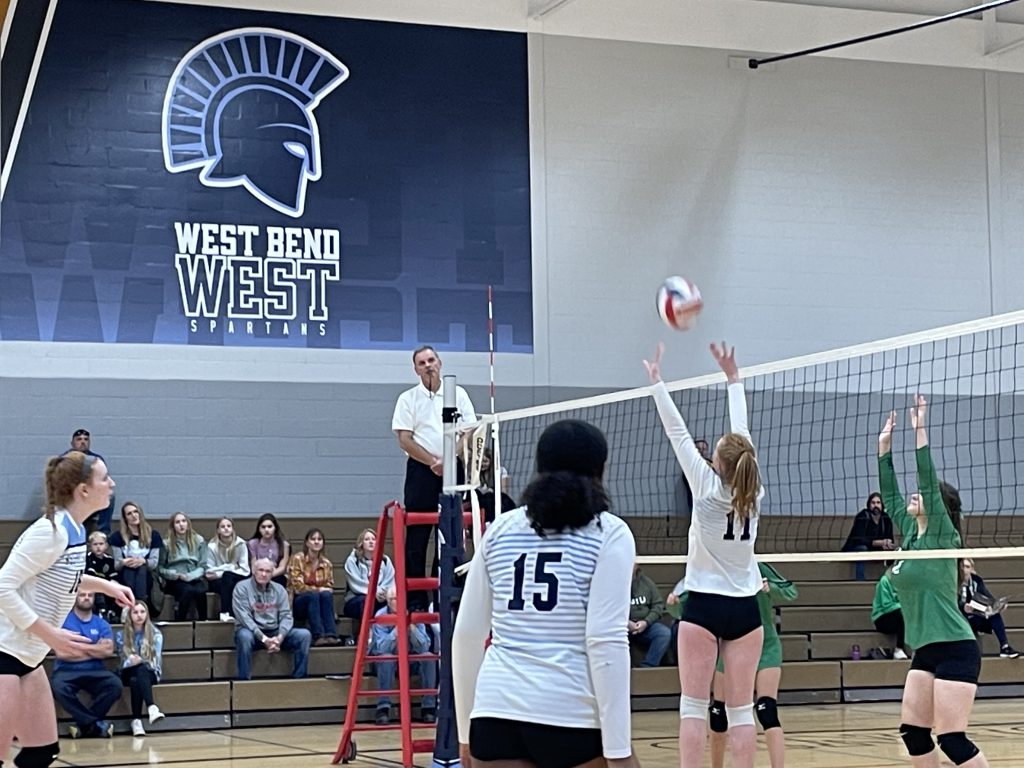 The third game was intense right up to 25, however, the Spartas stepped up its game and took another victory against the Pirates.
West Bend West JV2 next home match is Tuesday, October 4, 2022, against West Bend East starting at 5:30 p.m.
Click HERE to SUBSCRIBE to FREE local news at
About the author: Gracie Brown is a freshman at West Bend West and an outside hitter for the West Bend West JV2 volleyball team.