When is Starbucks on 18th Avenue going to open in West Bend?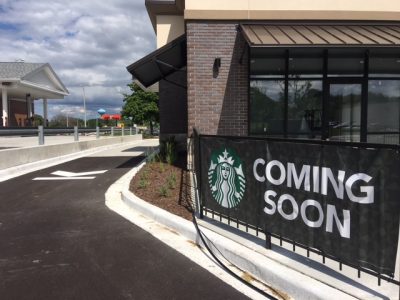 June 23, 2017 – West Bend, WI – It'll be the third Starbucks in West Bend….once it opens and according to contractors that's still several weeks away yet.
Below is a look inside the new location on 18th Avenue. Flooring still needs to go in… as well as a sink or three.
The outside looks great with blacktop on the driveway and the little patio seating area.
On a side note:  If I said mid to late July for an opening date I don't think I'd be too far off.  Calls have been placed to Starbucks for a hard opening date.
The other two Starbucks in town are on Paradise Drive and inside the new Meijer on S. Main Street.