Wide range of gas prices across Washington County. By Ruth Marks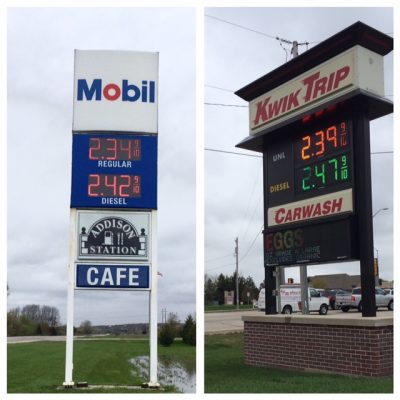 April 28, 2017 – Slinger, WI – After several weeks of a universal price at the pump throughout the area, prices in some communities in Washington County have begun dropping. Addison Station is at $2.34 for a gallon of regular unleaded.
Prices in Jackson are $2.35 and 2.41.
Slinger is charging $2.39 and $2.43.
Hartford and Allenton are at $2.39. Kewaskum and West Bend are still charging $2.45.
In Germantown prices are down to $2.29.