January 20, 2023 – Dodge Co., WI – A wind turbine in the Town of Herman in southeast Dodge County, a few miles west of State Highway 175 and south of State Highway 33 collapsed this morning.
According to reports the equipment is located on a wind turbine farm and is part of the Butler Ridge Wind Facility.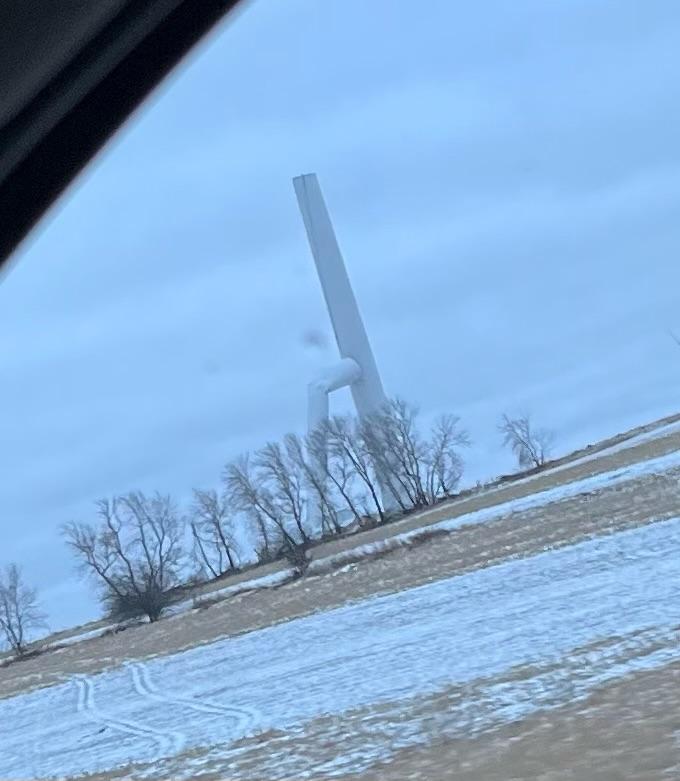 Click HERE to SUBSCRIBE to FREE local news at
Statement from NextEra energy:
We are aware of the turbine failure at Butler Ridge Wind. Importantly, no one was injured. We believe this was an isolated incident as turbine malfunctions are rare. We are determining the cause of the turbine failure and assessing other turbines on site as a quality-control measure.
Mike Mazur
Spokesperson
Marketing & Communications
NextEra Energy Resources
Calls have been placed to Dodge County Sheriff. Early word is no one was injured following the incident.
This is a working story, more information will be posted as details become available.
*Courtesy note of thanks to Fox 6 Milwaukee for assistance with this story.