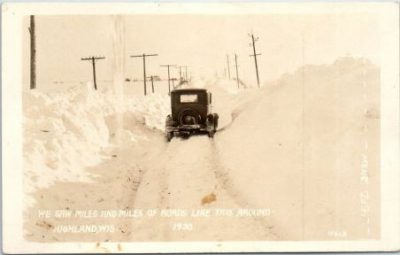 Nov. 26, 2018 – Hartford, WI – The City of Hartford's winter parking regulations are approaching quickly.
The parking regulations are in effect from Dec. 1 to March 31.
Within these dates, no vehicles are allowed to park on the street from 3 a.m. to 6 a.m.
During snowstorms the City administration asks that you keep vehicles off the street at all times until snow removal is completed.
"This has been the same for many decades so this should not be new to anyone," said City Administrator, Steve Volkert. "Illegal parking in streets during snow storms prevents crews from cleaning up streets in a quick manner which slows them from cleaning all streets and thus costs taxpayers more."
You can read the full winter parking rules and regulations here.
Photo courtesy HipPostcard