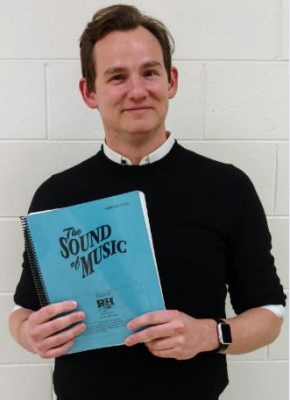 Nov. 26, 2018 – Jackson, WI – As the winter season begins, Kettle Moraine Lutheran High School is bustling with activity. Students and teachers alike are busy preparing for this winter's musical: The Sound of Music.
English teacher Nate Krug is the director.
This is his first year at KML, and he is very excited to direct his first performance.
"It is something I always wanted to do," he commented when asked why The Sound of Music was chosen.
This musical requires a great number of resources, and KML and the local federation schools provide all of them.
From the cast to the crews, many people are working hard to put this together.
Matt Linton and Rachael Kreis are serving as producers.
On the music side Jon Pasbrig is conducting the vocals and Dan Hubert is directing the pit orchestra.
Micah Nelson is leading dance choreography and Joshua Schoeneck is in charge of stage crew as well as sound and light crew.
Practices for both the pit and the cast begin Tuesday, Nov. 27.
Performances, however, are not until February, the 23 through the 24.
So mark your calendars; KML will have a show for you!
About the author: Megan Himm is a 16-year-old junior at Kettle Moraine Lutheran High School in Jackson. She is captain of the girls' golf team and is involved in forensics and stage crew. Himm is intrigued by math and plans to explore a career off it.