February 3, 2021 – Washington County, WI – It looks like Punxsutawney Phil's prediction has gone into immediate effect for Washington County and the surrounding areas who could be looking at as much as up to 5″ of the white stuff.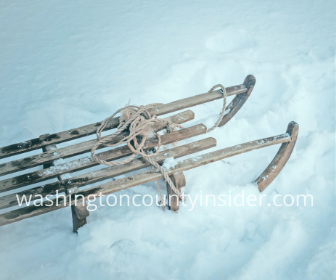 The National Weather Service (NWS) has issued a Winter Weather Advisory for Washington and Ozaukee Counties and other portions of southeast Wisconsin.
According to the NWS:
Snow expected Thursday morning and continuing into the evening. Blowing and drifting snow Thursday night into Friday morning. Total snow accumulations of 2 to 5 inches, highest north of Milwaukee. Winds gusting as high as 35 to 40 mph Thursday night into Friday morning.
Travel could be very difficult. Blowing snow could significantly reduce visibility. The hazardous conditions will impact the morning and evening commutes Thursday.
In addition, gusty west to northwest winds will bring blowing and drifting snow Thursday night into Friday morning, especially on north to south roads.
Very cold temperatures and bitterly cold wind chills are expected over the weekend and into at least early next week.