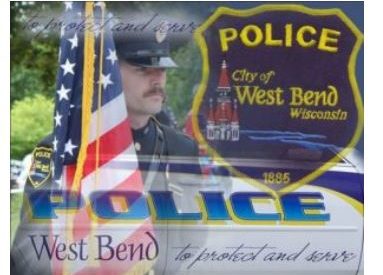 May 21, 2018 – West Bend, WI – On Wednesday May 16, 2018 at 4:44 p.m., a citizen reported a motorist drinking a beer in his vehicle as he was driving away from a business on S. Main Street.
A West Bend Police Officer observed the vehicle heading northbound on N. Main Street. The officer stopped the vehicle on N. Main Street. at High Street. When the officer approached the vehicle, the male driver produced a driver's license and identified himself as a 73-year-old West Bend resident.
The officer smelled a strong odor of intoxicants and observed other signs the driver was intoxicated. The man refused to get out of his vehicle and he drove away.
The man drove at speeds between 45 and 50 mph before stopping in the 2100 Block of Barton Ave.
The man was taken in to custody and arrested for OWI 8th Offense, Eluding an Officer, Open Intoxicants in a Motor Vehicle and for Violating Conditions of his Probation.
While the man was in custody at the West Bend Police Department, he intentionally urinated on the floor in the booking room. After that act, the officer added a charge of Disorderly Conduct
A 57-year-old female passenger in the vehicle attempted to run from police when the vehicle was stopped the second time. Responding officers located her as she was attempting to enter her apartment.