A note of 'Thanks' from the Salvation Army | By Angela Swinehart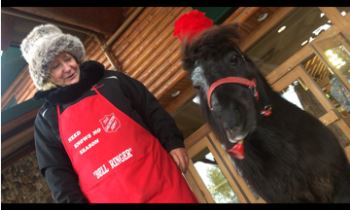 Jan. 15, 2018 – Washington Co., WI – The Salvation Army would like to thank the community for helping raise donations for those less fortunate in Washington County.  
To the bell ringers, businesses and groups that made this kettle campaign so successful, we thank you!
To all the volunteers who helped run the campaign, thank you for all your hard work!  The Salvation Army is grateful for all the support!
Over $90,000 was donated to Washington County and will be used year-round to help people in emergency situations. 
Thank you again, Angela Swinehart, Field Representative.
"Many families are still finding it very hard to stay afloat, and we've seen it firsthand in the numbers of people coming to us for help," said Swinehart.
"It's especially hard during the holiday season, when so many of our neighbors don't know how they'll have the means to provide for their families. That's why The Salvation Army looks to our community for their generosity: so we can show that same compassion and kindness to the less fortunate."
To volunteer next Christmas season, call/text Amy at 262-357-4039 or email at [email protected].
Find us on Facebook: The Salvation Army of Washington County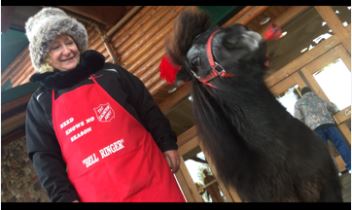 About the Red Kettle Campaign:
From its humble beginnings as a fundraiser started by a Salvation Army Captain in San Francisco in 1891, the Red Kettle Campaign has grown into one of the most recognizable and important charitable campaigns in the United States. Thousands of Salvation Army bell-ringers fan out across the country to ring bells and solicit donations to the iconic Red Kettles from holiday shoppers.